The COVID-19 pandemic profoundly disrupted the way we work. Within just weeks of the World Health Organisation reporting the first cases of the novel coronavirus, COVID-19 spread around the globe. While countries and regions adopted their own strategies to battle the virus, business leaders made rapid decisions to keep their customers and employees safe and maintain essential functions.
Now, as parts of the world begin to open up, we're starting to see what lasting effects the virus will have on the world of work. Millions of people are still working from home and unemployment rates have increased, but every country is facing a different economic situation.
To learn more about the long-term effects of the virus on the workforce, we spoke with Jennifer Mattocks, PeopleScout's managing director of the Americas; Robert Peasnell, deputy managing director of the United Kingdom; and Guy Bryant-Fenn, managing director of Australia and New Zealand.
Before the COVID-19 crisis, there was talk about the way work was changing – new career paths and new ways of working. Can you briefly explain what those trends were?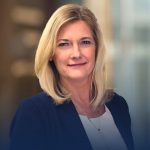 Jennifer Mattocks: We were starting to see the traditional workforce – made up of static, long-term employees with specific skills and functions – evolving to a mix of core and alternative labor. Organisations were filling gaps with freelancers, contract workers or vendors.
The next stage of that evolution is the fluid workforce. In this phase organisations strategically plan for, support and manage talent from various alternative work arrangements to meet the fluctuating needs of the business. Organisations employing that fluid workforce would look to transform the employment relationship and connect appropriate talent with appropriate work, no matter how that talent was sourced.
We saw that idea of the fluid workforce expanding into career paths, as well. A singular line or progression in a role to higher levels of responsibilities over time was being replaced by a varied set of cross-functional experiences and with much more movement between organisations.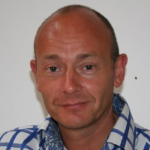 Robert Peasnell: I think some of the factors Jennifer mentioned are global, so they are relevant across our regions, as well. In the UK and Europe, if you look at the mix of work in terms of the shift from full-time, contracted hours to flexible part-time working, we've been shifting toward a more gig economy approach. It has been really marked and quite significant from an employment perspective.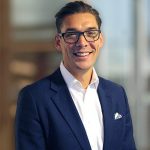 Guy Bryant-Fenn: The Australian markets mirrored the global landscape. What we've been seeing is a workforce that's moved away from technical and skillset alignment to one that is fairly dynamic and flexible. The workforce is being viewed as more of a task-led workforce, which has led to the rise of contingent labor.
We've seen a massive disruption in the ways we work. How does that change our previous trajectory?
Guy: It doesn't necessarily change the destination, but it really expedites the journey. What we're seeing with COVID-19 over the past few months is a realisation of how beneficial these practices are.
Jennifer: I see something similar in the Americas. COVID-19 has not only hastened that trajectory to a more virtual workforce, but it has also created the need for a flexible workforce that can nimbly fill in where it's needed.
Within the U.S., one-third of people are looking to change roles post-pandemic. COVID-19 has created a significant – but what I believe is a very temporary – hit to the employment numbers. We're seeing a short-term shift in the number of individuals seeking a new role, and that's reflective in a higher unemployment rate. However, with the move to more critical needs in certain industries – for example, logistics or healthcare – we have specific skillsets that are in even higher demand. Finding qualified workers is now exceedingly more difficult in these key segments that have specialised skillsets.
Robert: In EMEA (Europe, the Middle East and Africa), we're also seeing that the effect isn't homogeneous. Different sectors of the economy are responding in different ways. We are seeing increased growth in medical areas, organisations involved in distribution and certain areas of retail. If you look at the profile of the jobs in demand, that's changed significantly. Plus, we're seeing an increase, obviously, in remote and contract work.
What changes from this crisis do you think will remain permanent?
Robert: There are real differing opinions amongst the consultancy marketplace around how profound the impact will be. I think there will be certain factors that will remain permanent. Technology being a real equalizer is an absolute given. We'll also see a huge increase in video interviewing and virtual assessment centers. As organisations have learned to have less reliance on face-to-face meetings, we'll see a reduction in that kind of business travel, as well.
Another permanent change will be the role of the office. There will be more remote working, and it will be less around a standard nine-to-five and more of a flexible model. This shift could also have a really positive effect around diversity and inclusion. There's a lot of data that says the change in workplace structure will have a really big impact on women who, as you know, are much more likely than men to have to adjust their careers for family. In the UK, nearly one-third of women who took a career break after having children said they didn't want to, but rather had to due to a lack of employment flexibility. Greater flexibility will also help rebalance the portfolio of the workforce, especially at senior levels.
Finally, for a lot of organisations, their employer value proposition is under pressure, and that will continue. Organisations that have pledged to be authentic, caring and trusted are being tested. Part of what will be looked at is how they dealt with their people and whether they stay true to their value proposition.
Jennifer: I agree with Robert; a few of these changes are going to be more permanent. There is a lot of talk around this, but we're definitely going to see less of a return to an office environment. From an employer perspective, there's a significant cost savings from maintaining those on-site facilities.
That also has a downstream effect on how work can be accomplished. Remote work frees us from time boundaries and geographic boundaries. I think that's here to stay and, to accomplish this, we'll see the emergence and adoption of more digital workplace tools. For example, the trajectory of the adoption of Zoom and other virtual meeting tools is going to remain. We're also going to see more collaboration tools enter the market, followed by rapid adoption and evolution to ensure that they're secure and broadly used in organisations.
Guy: I think it's fairly obvious to say we've seen widespread adoption of remote working practices and setup of home offices, but we've also seen an increase in collaboration within organisations that are global and geographically dispersed.
In Australia, we've seen this "trench mentality," where employees are helping their organisations fight against the virus. So, there has been a greater sense of purpose and a focus on an outcome, which leads to this collaboration. I think that organisations will consider how they can use the learnings from this time in terms of company collaboration and the utilisation of tools to support virtual work.
What should HR leaders be thinking about as their concerns shift from the short-term crisis to the long term?
Robert: It's interesting when you look back at recent economic history. The last economic recession was a financial crash, and the focus was very much on CFOs and their role in helping organisations to weather the storm. Now, it's much more about the people agenda. There's a real opportunity for HR leaders to step up and be much more instrumental in driving corporate strategy.
We can't wait for "when things get back to normal." We need to see this as a maybe once-in-a-lifetime opportunity to have a really good look at the business and reframe and fundamentally restructure how we operate. HR leaders should be right at the heart of that.
Right now, it is a really great opportunity to start pipelining talent. It's a great time to reach out and start engaging with the type of talent you want to drive the future of your organisation.
The other part is around looking at your employer brand and making sure that it's authentic and fit for the future and reflects not only what the organisation wants to be, but also reflects what the employee base and potential employees will be looking for in a post-COVID world.
Guy: I agree with Robert that organisations need to think about their employer brand. What are the decisions the organisation has made over this period of time? How have employees reconciled those decisions and how has that affected their employer brand?
Once you've assessed that, you also have to look at the engagement with the team. I mentioned previously that mentality of everyone fighting against a common enemy. But, what do organisations do when that has subsided?
Then, you look at the more tactical and operational elements from a resourcing perspective. We've expedited the journey that we've been on toward a task or gig economy. How are recruitment teams structured to support current and future needs? How are the systems and processes supporting and assessing for future skillsets?
Jennifer: I agree with both Guy and Robert that HR needs to be thinking about hiring in a way that both attracts the top talent and assesses skills and readiness for the next position – creating talent pipelines and proactively attracting talent in a measurable way; assessing where candidates may fit today or where they may need to build capability to succeed in a role in the future.
HR should be taking this time to see where they can drive efficiencies. In the long term, there is going to be a need to see where processes can be automated and where technology can be used to facilitate the process. That can include robotic processing automation, data analytics, artificial intelligence, chatbots, or virtual or on-demand interviews. HR should explore where they can move toward digital channels faster.
HR should also focus on how to further build on the use of digital tools for collaboration – staying ahead of how these tools transform the way we engage. Establishing how HR can bring that asynchronous work and a more project-based workforce together is going to be critical for organisational success. Not only should HR be thinking about how to evaluate effective use of digital tools, but they should also learn how individual work and collaboration are evolving to build on the successes they see, as well as focus efforts on filling gaps.
We've talked a lot about technology and process. However, at the heart of work is people. I'm inspired by the extent to which collaboration, digital recruitment, and talent management tools can improve our interactions and enable us to be more intentional in our actions, more reflective in our communication and more thoughtful in our reactions. At this time in history, this couldn't be more important, and I'm optimistic about the speed of change with which we will realise it for the better of all.