Talent acquisition teams and hiring managers are always on the hunt for candidates who check all of the boxes: the five-star talent with all of the right skills and experience to excel in a role, but who also fits the culture of the employer. When these candidates are screened, interviewed and assessed, they pass each phase of the process with flying colors, leaving hiring managers eager to extend an offer of employment. However, there is one catch: will the candidate accept?
When you make an offer to a candidate, you hope they want the position as much as you want to hire them. But, sometimes, you nurture a great candidate through the entire recruitment process only for them have a change of heart. Candidates declining job offers can be disheartening for recruiting teams – and costly for organisations trying to fill vital open positions. In this article, we'll cover candidate expectations and key points in the employment offer process, as well as explain how to connect with candidates on a more personal level.
Meeting Candidate Expectations: Then & Now
Candidates Expect an Inviting Company Culture
In the past, candidates applied for positions without knowing or expecting to know much about an organisation's inner workings or culture. As a result, when candidates were extended an offer, an organisation's culture played less of a role in whether they would accept the position.
But now, candidates want to know about the work environment and company culture so they can assess whether they think the organisation is a good fit. Help candidates get that information by having a section on your careers page that provides cultural insights into your organisation, and include videos and images that display what it's like to work for you.
Candidates Expect Greater Transparency
It used to be that a candidate applied for a job, sent in their résumé and waited patiently for a response from the employer. All too often, candidates were left in the dark regarding timelines, with few ways to find out where they were in the hiring process.
Now, candidates expect rapid responses to their inquiries and greater transparency into a potential employer's hiring process. Therefore, make sure that you inform the candidate about when they can expect an offer or rejection and deliver on it. This shows that the organisation is respectful, responsible and disciplined. Plus, if you make transparency a core piece of your recruitment strategy, you can improve your offer acceptance rate.
Candidates Expect More from Your Employer Value Proposition
Your employer value proposition (EVP) is the distillation of what you offer candidates and what you expect in return. In the past, organisations relied heavily on brand recognition and compensation as their primary EVP. But, more than ever, candidates expect flexible work options, formal succession planning, mentorship programs, open communication and real-time feedback to be part of an employer's value.
Before candidates reach the offer phase, make sure you have clearly communicated what makes you different as an employer. When candidates understand your story and how you view your role as an employer, they can get a picture of what they can expect if they accept your offer.
Plan ahead to ensure that candidates have information about the team they'll be working with and the types of projects they'll work on. When appropriate, you can also create an opportunity for the candidates to meet their future coworkers during the recruiting process.
Compensation, Benefits & Perks
Presenting benefits and compensation begins with your job postings. According to a survey conducted by Glassdoor, more than half of the respondents listed salary (67%) and benefits (63%) as top factors they looked for in job ads. By listing the salary range, benefits and perks this early on, you are less likely to lose a candidate at the end of the process solely because the salary and benefits offered are less than they are willing to accept.
When making a job offer, begin with an in-depth discussion with the candidate to determine which benefits and perks they value the most; it may be possible to create an offer package that is personalised enough to meet their needs. Furthermore, it's important to know the difference between a perk and a benefit, as they are two different categories of non-wage compensation items.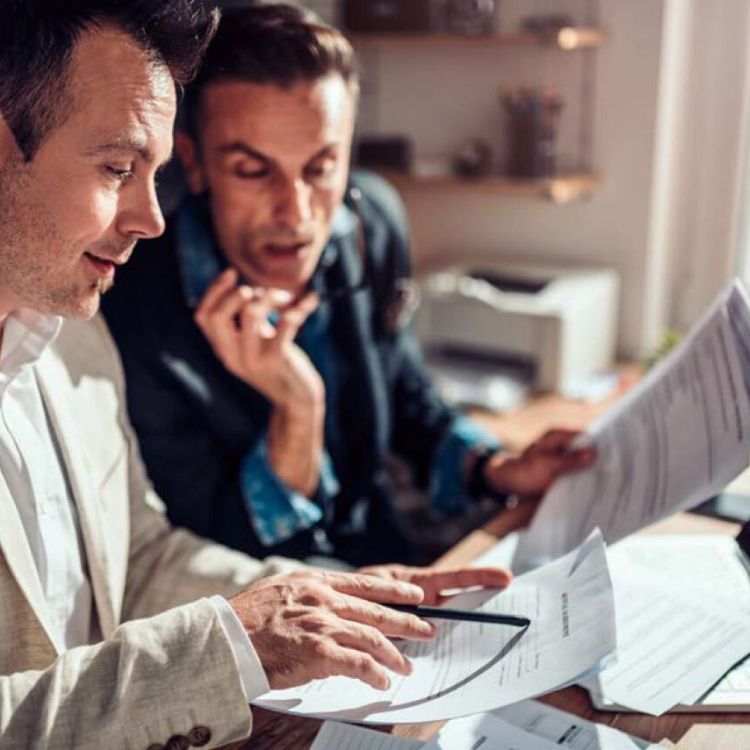 Benefits: Benefits are best described as a form of non-wage compensation that complements salary. Health insurance, transit assistance, stock options and retirement contributions are some of the most popular benefits offered by organisations.
Perks: Perks are above-and-beyond offerings that may sway a candidate to value one organisation over another. Think about these like the "icing on the cake." Perks at work may include a company car; retail discounts; summer hours; gym memberships; standing desks and off-site, team-building activities. These perks can really sweeten an employment offer and increase the likelihood of acceptance.
Non-Traditional Perks & Benefits
A survey released by TriNet found that 91% of respondents at small- and medium-sized businesses view non-traditional benefits as an important aspect of their job satisfaction. According to the survey, non-traditional benefits include perks such as flexible work schedules, commuter benefits, unlimited paid time off, paid volunteer time, remote work options and more.
If your organisation offers non-traditional perks and benefits, leverage them to sweeten job offers. These days, candidates are becoming less concerned with salary alone and more concerned with overall compensation – including a better work-life balance and greater workplace flexibility. If your organisation offers employees access to a gym, the option to work from home or other alluring perks, make sure to mention these when discussing benefits with candidates.
Entwining Benefits & Employer Branding
Fusing your benefits package with your employer brand gives your benefits program a distinct identity and purpose aligned with your core values. It's something that candidates should be able to recognise in every aspect of your benefits presentation. In particular, your benefits mission statement should be clear and concise, but also unique to your organisation. Strive to make it a natural extension of your broader organisational values. For instance, if excellent customer service is an area of focus at your company, craft your benefits mission statement to highlight how your benefits seek to anticipate and meet the needs of employees.
A financial services client of PeopleScout's is one example of blending employer branding and benefits. Specifically, the client provided a comprehensive and generous maternity leave policy for expecting mothers. However, when communicating its maternity leave policy, the benefit wasn't featured in a way that effectively highlighted the company's commitment to supporting new parents. While informative and to the point, this approach to educating employees about the policy was misaligned with the client's employer brand of empowerment.
PeopleScout worked with this client to craft new and more brand-aligned communications about the maternity leave policy. The new messaging shared in the excitement of expecting employees, while also highlighting the challenges expecting mothers face in the workplace. Employee communications about the maternity leave policy centered on the values of empowerment and support for employees – inside and outside of the organisation's walls.
Engaging & Communicating With Candidates During the Employment Offer Process
Initial Conversations
Once you've decided on a candidate, don't waste time reaching out and sharing the good news. Otherwise, the candidate may accept a position elsewhere or develop a negative attitude about your organisation if they are left waiting too long.
When you contact the candidate, discuss the details of the job offer. If the candidate is satisfied with your offer, ask for verbal acceptance and let them know a formal offer of employment will be sent shortly.
Follow Up & Keeping Candidates Warm
After verbal acceptance of your offer, stay in contact with the candidate to keep them engaged and interested in the role. When following up, don't be overly eager or too pushy; instead, allow the candidate some time to think about your offer. While the candidate considers your job offer, stay in touch through the candidate's preferred method of communication. The purpose of your follow-up correspondence should be to reinforce your enthusiasm about having the candidate join your team.
Follow-ups with new details about the offer, like "You will be working at X location" or "Would you prefer to work on a Mac or a PC?" allow you to stay connected while relaying information that is relevant to the candidate. What's more, keeping in touch enables you to continue to build a positive relationship with candidates after the offer.
The Official Offer Letter
An offer letter represents the final stage in your recruiting process and is the legal document that defines the employment relationship between your organisation and the candidate. For those reasons, it is critical to get it right.
Think of the offer letter as a formal invitation for the candidate to become an employee of your organisation. Like any invitation, your offer letter should send a warm and positive message to the candidate. Articulate a friendly, welcoming tone and indicate your anticipation of the candidate's future contributions to your organisation. The offer letter should inform candidates of their compensation and benefits, as well as include a description of their role and responsibilities.
Consider creating multiple templates for offer letters, especially if you have distinct categories of employees. Then, personalise them to match the candidate and to ensure that each candidate receives the right information for their situation.
Organisations that want to fill open roles with qualified and talented employees need to approach recruitment in the same way that sales and marketing teams approach engaging and closing clients. Look for creative ways to show why your organisation is a great place to work.
And, finally, solicit and provide feedback to candidates; this communicates that you value their input and that your organisation – like the candidate – is using the exchange as a teachable moment meant to foster growth, which is an indicator of a positive workplace culture. By focusing on your brand, culture and benefits, as well as keeping in touch with candidates, you'll maximize your ability to land – and keep – the best talent.