HRO Today named five PeopleScout leaders as 2019 Global HR Superstars. PeopleScout President Taryn Owen; Group Managing Director, EMEA and APAC Andrew Wilkinson, Managing Director, APAC Guy Bryant-Fenn; Managing Director, UK Jon Porter and MSP Leader Jen Torres were all recognized.
According to HRO Today, this year's superstars "have a proven track record of challenging the status quo, adopting experimental methods, and redefining the new normal for HR. But whilst technology is a major part of this puzzle, the leaders featured in these pages have never lost sight of their top priority: their people."


Taryn Owen
President, PeopleScout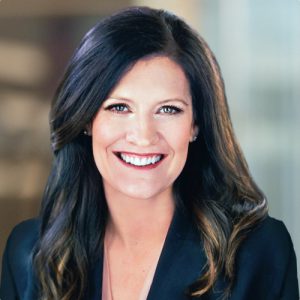 Taryn Owen is the President of PeopleScout, an award-winning RPO, MSP and Total Workforce Solutions provider. Owen is responsible for PeopleScout's global service delivery and business development strategy. She led the company's acquisition of Aon Hewitt's RPO division and Australian RPO provider HRX and the integration of Staff Management | SMX's MSP division. In addition, she led the launch of Affinix, a mobile-first, cloud-based platform that creates a consumer-like candidate experience and streamlines the sourcing process for clients. Owen also led the acquisition of UK-based RPO and recruitment marketing provider TMP Holdings LTD in June 2018, significantly increasing PeopleScout's UK client base and workforce.


Andrew Wilkinson
Group Managing Director, EMEA and APAC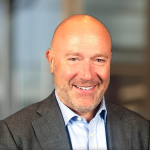 Andrew Wilkinson, Executive Leader, Group Managing Director – Europe and Asia Pacific at PeopleScout, has spent his entire career in the world of resourcing and recruitment marketing and is an experienced strategic leader working with both clients and the business to drive solutions to key challenges. Andrew joined PeopleScout through the acquisition of TMP Holdings LTD, an independent UK RPO, resourcing and employer branding company. As CEO he led the management buyout of the business from Monster in 2006 until the successful sale to PeopleScout in 2018. At Monster he held various roles including CEO Europe of Monster in the early 2000s and he is now excited to lead on the development of PeopleScout across Europe. Andrew studied Accountancy at City of London Polytechnic originally planning a career in finance before jumping tracks into recruitment.


Guy Bryant-Fenn
Managing Director, APAC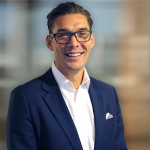 Guy Bryant-Fenn has traveled an interesting and diverse road – both geographically and professionally – to his current role. Since November 2018, Guy has been Managing Director – ANZ for total workforce solutions business, PeopleScout, based in Sydney. Today, he leads an organization that works closely with clients across the Asia-Pacific region to help them align their business objectives and workforce strategies by developing talent management programs including RPO and MSP.


Jon Porter
Managing Director, UK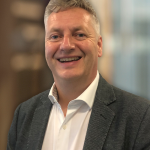 Jon has a passion for RPO. His 20 years of experience in leading talent acquisition programs means that he has worked alongside many different organizations and has received many interesting briefs. Jon's objective is to ensure maximum ROI for his clients and by using his industry knowledge he can provide high-level strategic advice throughout the end-to-end resourcing process, from initial employer brand and value proposition to candidate management, offer and retention. As MD of PeopleScout UK, based in our Bristol office, Jon leads a strong team of experienced talent practitioners – people who know RPO inside and out.


Jennifer Torres
Client Portfolio Leader, MSP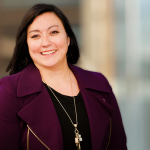 Jennifer Torres has more than 12 years of experience as a partner to Fortune 100 companies seeking managed workforce solutions. Her creativity and innovation helped some of the country's largest financial and technology institutions launch and develop workforce operations into industry-leading programs. Prior to joining PeopleScout, Torres had executive oversight for Pontoon's largest financial global MSP operations. During her almost decade of service with Pontoon, she held various leadership roles in client delivery and program operations. Torres is personally passionate about involvement in volunteerism, diversity networks, and with disability affinity groups that have a greater positive impact on the communities they operate in. She attended the University of North Carolina in Charlotte and is an avid international traveler.


TrueBlue CEO Patrick Beharelle was also named a Global HR Superstar on this year's list. You can read more and see all of the Global HR Superstars on HRO Today's website.