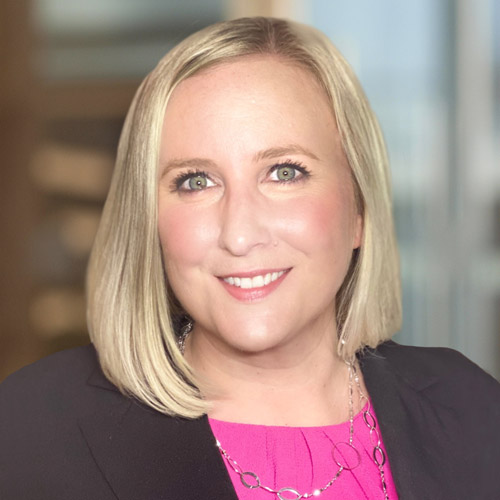 Andrea Brogger
Chief People Officer
As Chief People Officer at TrueBlue, Andrea Brogger empowers 5,100 global employees across TrueBlue and its three operation divisions—PeopleScout, PeopleReady and PeopleManagement—to achieve its mission of connecting people and work. Andrea and her team are reimagining the role of human resources within the business to enable TrueBlue to continue to assert its position as a leading talent solution provider for the changing world of work. As a member of TrueBlue's Executive Leadership Team, Andrea advocates for diversity, equity and inclusion, and she is deeply committed to developing a culture where all people can advance and thrive.
Andrea is passionate about creating innovative human resources strategies that anticipate future skill and competency requirements and align with the broader business strategy. As part of her efforts, she champions programs that enable professional growth and development for employees at all levels of the organization. Andrea is dedicated to making TrueBlue a destination for top talent and an exceptional place to work, with industry-leading employee retention and job satisfaction. She spearheads multiple employee engagement programs for the company's global workforce, with a particular focus on enabling highly-engaged virtual teams.
Andrea has been with TrueBlue since 2011. Prior to her current role, she was the vice president of global talent and culture at TrueBlue. Before joining TrueBlue, Andrea most recently worked for Microsoft. Andrea holds a master's degree in business administration and an executive master's degree in human resources management from Cornell University.
Previous Page
Next Page