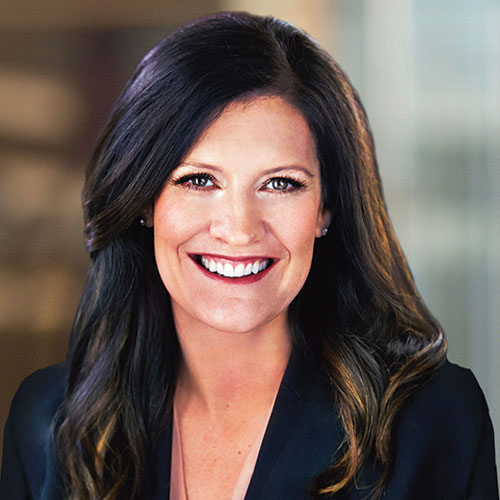 Taryn Owen
President & COO
Taryn Owen was appointed President and Chief Operating Officer of TrueBlue in September 2022. In her role, Owen leads all TrueBlue operating segments—PeopleReady, PeopleScout, and PeopleManagement—as well as the company's technology, marketing and communications, and human resources functions.
In her role, Owen is responsible for furthering the company's well-established strategies for long-term growth and extending the company's track record of exceptional execution and engagement. She has an unwavering commitment to serving TrueBlue's clients and connecting people and work and is passionate about building a vibrant workplace that is inclusive and welcoming for all employees.
Owen joined TrueBlue in 2010 and has served as President of TrueBlue operating segments PeopleReady and PeopleScout. Over her tenure, Owen has led the company through periods of significant growth, was instrumental in its pandemic response, and spearheaded its digital transformation strategies.
Owen has been recognized for her industry leadership with numerous awards, including annual appearances on the Staffing Industry Analysts' (SIA) Staffing 100, the SIA Global Power 150 Women in Staffing, and the HRO Today HR Superstars lists. She has received a Gold Stevie Award for Female Executive of the Year, a Gold American Business Award for Executive of the Year, a Silver Stevie Award for Woman of the Year – Business Services, and a Women World Award for Female Executive of the Year – Business Services.
Known for empowering others to innovate and challenge limits, Owen was named the 2019 Multiplier of the Year. Owen also completed the Program for Leadership Development at Harvard Business School, where she earned honorary alumni status.
Previous Page
Next Page