APAC Managing Director Guy Bryant-Fenn and Head of Technology David Parker know technology is transforming every industry, and innovations are impacting every facet of the talent acquisition industry. Chatbots have gone from an interesting novelty to a method of conducting interviews. Virtual reality has gone from video games to employee onboarding and training. New data privacy laws are being debated and passed as candidates grow more concerned about who is using their data. Forward-thinking employers need to stay on top of the trends and make changes at the right time.
VIEW THE PRESENTATION DECK click here.
DOWNLOAD OUR CONFERENCE ARTICLE click here.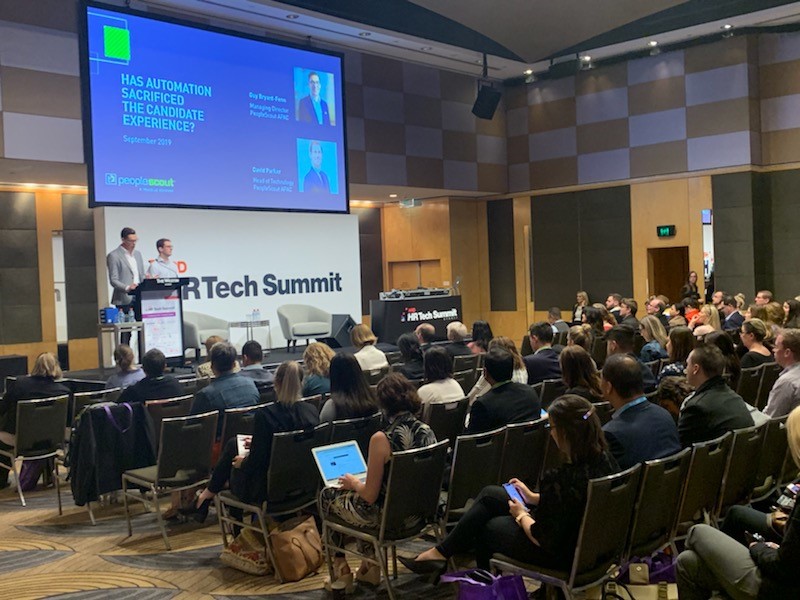 These topics were presented and discussed this month at the HR Tech Summit in Sydney. PeopleScout APAC shared their insights as to whether Automation has sacrificed the Candidate Experience? Attendees learnt best approach for touch points in the candidate journey that will still produce an overall great candidate experience using automation.
To see an overview of the presentation, please click here.To download our conference bag insert click here.
Conference: HR Tech Summit 2019
Date: Thursday 12 September
Time: Midday until 12:20pm
Venue: The Westin, Sydney