There is no doubt that the internet has forever changed the way customers shop. Despite this, in-store sales continue to trend upward. In fact, in-store sales revenue growth has outpaced e-commerce sales steadily over the last decade. To support in-store demand and continue growth, retail employers need top-performing talent in the right positions.
Unfortunately, with a tight labor market and various retail recruiting challenges, it is now harder than ever for retail recruiters to find the right candidates. In this article, we cover the best hiring practices for retail recruiters to help you source, attract and hire the best retail talent.
Defining Your Hiring Goals as Retail Recruiters
Regardless of industry, the first step in the recruiting journey begins with outlining how many hires you need to make, what positions you are looking to fill and the timeline you need to hire by. By outlining these goals early on in the recruitment process, you develop a clear strategy that helps you meet your organisation's talent needs.
As a retail recruiter, your organisation's hiring goals may fluctuate or change depending on seasonality and store openings, so in addition to your current hiring needs, also anticipate future needs when creating your hiring goals.
Do not be afraid to change your goals as you go. Outside factors, such as new competitors, a change in demand or opening of a new store, might influence the goals you established. If you need to make a shift to your strategy, remain agile enough to do so.
Sourcing Retail Candidates
For a retail organisation to thrive, it takes a diverse range of individuals working together towards a common goal. So, it should come as no surprise that when searching for top retail talent, retail recruiters need to cast a wide net.
While some companies may focus on hiring high school or college students looking for part-time or seasonal jobs, others may want experienced full-time candidates in search of careers. If you're hiring low wage, low skill labor, community sites like Craigslist or standard job boards can help you attract students or young individuals looking to gain some experience. If you're looking for more experienced retail workers, try more targeted job boards like iHireRetail or LinkedIn.
It is essential to know where your potential candidates are active and advertise your open jobs strategically. Use location-specific job boards, local papers or blogs, or other targeted strategies to help pinpoint your area for the best candidates.
When sourcing for seasonal positions, using digital and social media ads along with email as a way to find and attract talent can pay huge dividends. Just make sure you create a specific careers site to send seasonal candidates too. This way it will be easier for them to find information on the opportunity without having to navigate your full careers website.
Finally, you can also look at your customers as potential candidates when recruiting new employees. When your employees are passionate about your brand and products, like loyal customers often are, they can help increase sales and educate new shoppers about what you offer.
Retail Recruiters Need to Go Online
Retailers of today are operating in a competitive space that requires forward-thinking as well as online and social savviness. If you want to attract applicants who have those traits, you should take your recruitment efforts beyond traditional channels such as job boards. Social media is known to be an effective recruitment tool. LinkedIn, for instance, has a number of talent solutions that enable you to find, vet and contact candidates.
Social media channels such as Facebook and Twitter, while not specifically made for recruiting, can also help you find new hires. Use Twitter to spread the word about your openings and put a special careers tab on your Facebook page where your fans can browse and apply for jobs.
Even Instagram has proven to be a good platform, particularly for companies looking for young and fresh talent. As Software Advice cited in this piece on Instagram recruiting, a study by the Pew Research Center found that the largest group using Instagram is adults between 18-29 years of age with some college education. This makes it an ideal platform to attract a new generation of applicants.
So, make it a point to spruce up your employer profile on social media. A good way to do this is to share fun team photos on platforms like Facebook and Instagram. And if you are actively recruiting, spread the word by posting "we're hiring" images on your accounts and running targeted social media campaigns to attract the right candidates. You can also show your company culture and promote things such as the flexibility in the workplace you provide, your commitment to diversity and inclusion and more.
For Retail Recruiters, Attitude is the New Experience
When hiring in retail, which is a bigger predictor of a candidate's success: attitude or experience? In the case of industries like retail, an employee's attitude is often more important than their experience. What's more, The Future of Work: The Augmented Workforce study conducted by Deloitte found that "skills such as empathy, communication, persuasion, personal service, problem-solving, and strategic decision-making are more valuable than ever."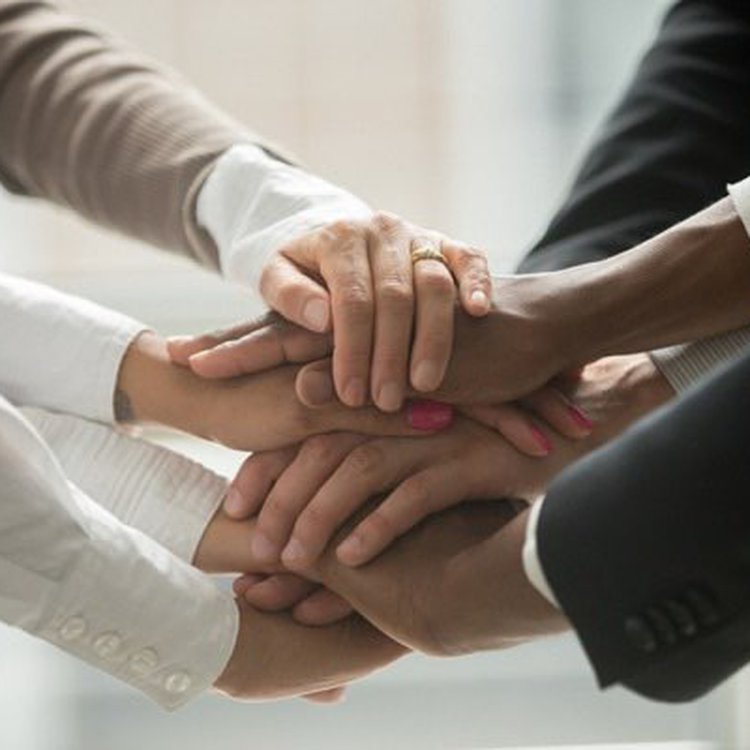 Whether it's assisting customers at a department store or managing an automotive supply store, each role within the retail industry requires the right attitude. So, how can retail recruiters ensure they hire candidates who have the right attitude? You can start by assessing candidates' soft skills in the workplace.
Key soft skills to look for in retail candidates
Willing and eager to learn
Patient
Inquisitive
Competitive
Problem-solving skills
Responsible
Good communicator
Strong listener
Team-oriented
Emphatic
Can-do attitudes
High emotional intelligence
The good news is that many of these soft skills go hand-in-hand, so finding retail candidates who exhibit these qualities and attitudes will not be as difficult as it may seem.
Group Interviews and Assessing Soft Skills
A great ways to find candidates with the right soft skills is to conduct group interviews. Candidates at Disney's retail Store go through a group interview process where they are quizzed on Disney trivia and are asked to sell a product to the rest of the team.
Conducting group interviews provides you an opportunity to glean insights into someone's soft skills by observing how they conduct themselves around other people, how they handle a stressful situation and you get to understanding of how they will fit with your team.
The Gist
Retail recruiters and the industry as a whole face a unique set of challenges when attracting top talent with the right skills. With the majority of the retail workforce comprised of hourly, part-time and seasonal employees, recruiting quality workers quickly is a tall order.
There is no one-size-fits-all strategy or tactic to retail recruiters. However, armed with the tips we have shared you can develop a retail recruiting strategy that fits your organisation's unique issues, needs and culture. Remember, get to know your candidate pool, create a robust employer brand, utilize the internet and talent technology tools. If you cover all of these bases, you can improve your recruitment process and make smarter hiring decisions.