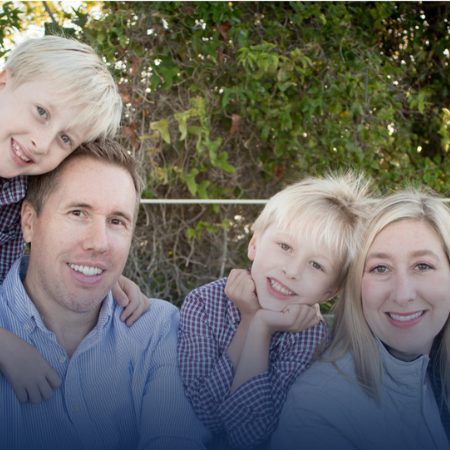 ANNA TURNER
VP of Product
PEOPLESCOUT, U.S.
What do you actually do at PeopleScout day to day?
My role is to grow and lead technology product strategy. This includes the vision, strategy and roadmap for each of our products, as well as provide new offerings to meet the ever-changing needs of the talent space.
In addition to strategy and building great tech products, the other part of my role is growing and developing product people.
How long have you been at PeopleScout and what was your first position here?
I've been here 3 months and my first role here is VP of Product.
What does leadership mean to you?
Leadership to me means empowering teams and people to do their best possible work and achieve the strategic goals for the organization. Most importantly, for people-leaders, this means growing and developing people to meet their full potential. It is an honor to be a part of each person's journey to achieve their career and life aspirations, whatever they may be.
Do you have a leadership philosophy? If so, what is it?
I don't know that I have a philosophy, but I do have a style. My style is to trust and empower the teams I'm a part of to do their best work. Over my career, I've found the best ideas and solutions come from teams collaborating together by leveraging everyone's unique perspectives, experiences and skills. Those environments of inclusivity and respect are like magic – you love the people you work with; you trust each other and you know you can overcome the challenges and hard days together.
Who is someone who has contributed to your success and how?
There are so many people who have contributed to my success. There are three that come top of mind.
My husband Matt has contributed greatly to my success. He is a wonderful partner and extremely supportive of my career. We approach everything as a team to keep things moving with our family and careers.
I worked for a fantastic executive, Kay Lucas, when my kids were young. My 2 boys were under the age of 4 during the several years I worked for her as a Product Manager. That's a tough season as a working mom – it's often the season where women say this is just too hard and I can't have a career in addition to my family right now. As a leader, she demonstrated empathy, provided a family-first environment while also empowering our teams to build great products. It was comforting to know she'd experienced the same season and challenges of working full-time with two small kids. She helped me grow and gave me opportunities I'm forever grateful for – things like teaching me how to present to an executive team, how to prep for a main stage keynote presentation, managing people, and how to prioritize my time. I'm grateful I not only worked for an incredible product leader and visionary, but another working mom who paved the way for the rest of us.
The other person who's contributed to my success has been Nancy Sansom. She was an executive at both Benefitfocus and PeopleMatter where I worked early in my career. She gave me opportunities to shine, pushed our teams to do great work and always leveled up the organization, skills and offerings. I'm especially grateful to have her mentorship today, as I've embarked on new challenges as my career has progressed – people management, negotiations, career decisions, building a great culture and operating at the executive level. She's a great friend and mentor, who also cares deeply about her family and has demonstrated work, family and hobbies can be possible for a working mom.
What barriers have you faced in your career and how did you overcome them?
I'm a recovering people-pleaser. This was a big challenge for me very early in my career. I didn't know how to set boundaries or work within constraints. I finally figured out the problem was more me than my boss or my company. A lot of women in my network also struggle with boundaries. After burning out, I studied a lot on the topic and asked for advice from other working moms around me. Over time, I got better about setting boundaries at work, leaving time for myself to recharge nights and weekends, truly taking vacation/PTO, and always keeping top of mind what my top priorities to move the business forward – those things I can only uniquely contribute in my role. I'm still a work-in-progress and have setbacks, but I'm proud of the significant progress I've made over the past 5 years.
What can we all do to support women in leadership?
I think there are a lot of little things we can all do to support women in leadership. Two super easy, tactical things:
In a post-COVID world when we are back in the office, think about team lunches instead of happy hours. For women with young kids, evenings are tough and may be the only part of the day they see their kids. Many women still carry the majority of childcare activities and thus COVID-19 has had a disproportional impact on working mothers. If you are a leader with control over the event, consider what might be possible during the workday to generate those same types of relationships and connections.
For Leaders: Consider your meetings, projects, and assignments – who's getting the airtime, who's getting to talk vs. not- this can be enlightening. The more we level the playing field and give everyone a voice, the better it will be for diverse perspectives to emerge to generate the best possible solutions.