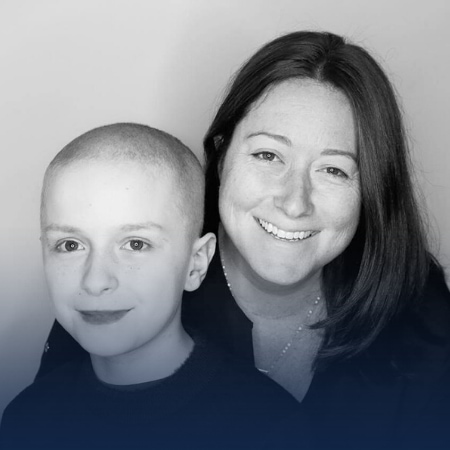 EMILY GORDON
Vice President of Global Implementation
PEOPLESCOUT, U.S.
What do you actually do at PeopleScout day to day?
My job is to support both internal and external customers in transforming delivery operations by removing obstacles, increasing innovation and maximizing use of technology to create and sustain best in class RPO and MSP offerings.
What does leadership mean to you?
Leadership is the responsibility to help others through good and hard times, to provide guidance and support and to set the structure in place so that others can achieve their greatest potential. Leadership supports change if it means others can achieve success and steps aside when necessary in order to elevate those on the team. The essence of leadership is helping people achieve what they may not have thought possible and execute seamlessly once they find their sweet spot. It's also important to help others exist in the right place at the right time and give them space to accelerate. Great leaders also trust and respect those they work with.
Do you have a leadership philosophy? If so, what is it?
I try to remember this pilot's code: aviate, navigate, communicate. Like a pilot, I have to be able to run my organization (fly the plane) no matter what and get us where we are supposed to go (navigate) using ALL the talent and technology at our disposal and to communicate at all levels. My other equally important philosophy is to Be Present, Be Supportive and Be Quiet, allow others to step up, try more and learn exponentially.
What advice do you have for women getting started in their careers?
Put your hand up and try hard to remember we were all new once. It is the experiences we have, both wins and failures, that help make us the best version of ourselves. It may not always be perfect, but if you learn, grow and accelerate, it is worth taking a shot on yourself. Be deliberate. Wherever you are – be ALL there.
Who is someone who has contributed to your success and how?
One of my first managers remains a true friend and mentor to this day. He taught me then, and reminds me now, not everyone learns the same way – assume positive intent and meet people where they are to get them where you want them to be. This helps with customers, co-workers and managers.
Who inspires you? Why?
My sister and my daughter remind me each day to try harder to make a world they would love to work in. My daughter is a two-time cancer fighter at the age of 13, and I can't imagine someone making me love life and value it any more than she does. I am also inspired by her determination to remain on track at school, positive and a servant of her fellow fighters.
I am inspired by the people on my team as well. Why? Some of them have very complex home scenarios and they still give it 100% every day. They care about impacting the lives of customers and candidates one person at a time.