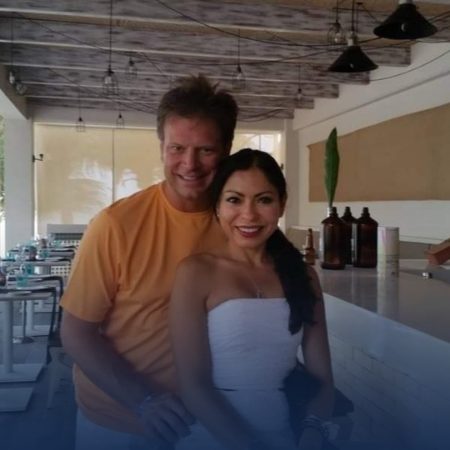 LAURA WANNER-CHAVEZ
Manager, Talent Acquisition
PEOPLESCOUT U.S.
What do you actually do at PeopleScout day to day?
I work side by side with the Talent Acquisition and new Onboarding Team.
We are responsible for internal placements throughout the USA and Canada, building talented teams that work assigned to our prestigious clients and corporate operation.
How long have you been at PeopleScout, and what was your first position here?
I've been here 9 years and my first role was as a Sr. Recruiter with the Flex Team.
What does leadership mean to you?
I have had great leaders throughout my career. What inspired and impacted me of their leadership was that they were knowledgeable and devoted time and effort to share their experience and coach others to succeed, emphasizing the team's strengths to motivate and engage. Empowering me to do my job generated a strong commitment to achieving and helped my development and growth. I frequently think of them because of their significant contributions to my career.
Do you have a leadership philosophy? If so, what is it?
I need to fully understand and be able to do each of our team's roles, so I can relate and facilitate our operation by providing the tools, training, SOP's, clear metrics, and removing obstacles when needed so that each of us succeeds in our role. Also, I do my best to create an environment where we can have fun and enjoy what we do; it is important that we feel every morning (or night in India) excited to come and collaborate.
What advice do you have for women getting started in their careers?
To set goals, be kind to themselves, be flexible and be patient, you don't build success from one day to the other. At my first job, I was a headhunter and quickly realized that all the executives I interviewed had one thing in common: they all knew where they were going to be and figured out how to get there in their daily journey, never doubting themselves.
Who inspires you? Why?
My dad and my late husband. They came from families with limited resources but worked very hard to be successful, and they were. My late husband was a brilliant and successful scientist, but his most distinctive attributes were his kindness and humbleness.
What barriers have you faced in your career, and how did you overcome them?
I'm from Mexico City and moved to the USA when I married my late husband. I left a successful career in my country, and when he passed, I restarted my career here. I'm thankful for the opportunity that PeopleScout gave me to resume my career after pausing for a few years.
What is the biggest challenge facing the generation of women behind you?
I was taught that it is not about good luck but about working hard daily and understanding that you are responsible for your success; this still applies to all generations. Nothing is given to you for free, and even if it were, it would not have the same taste. Believe in yourself and be kind to yourself because there are always bumps in the road and unexpected shifts that help us in the long run.