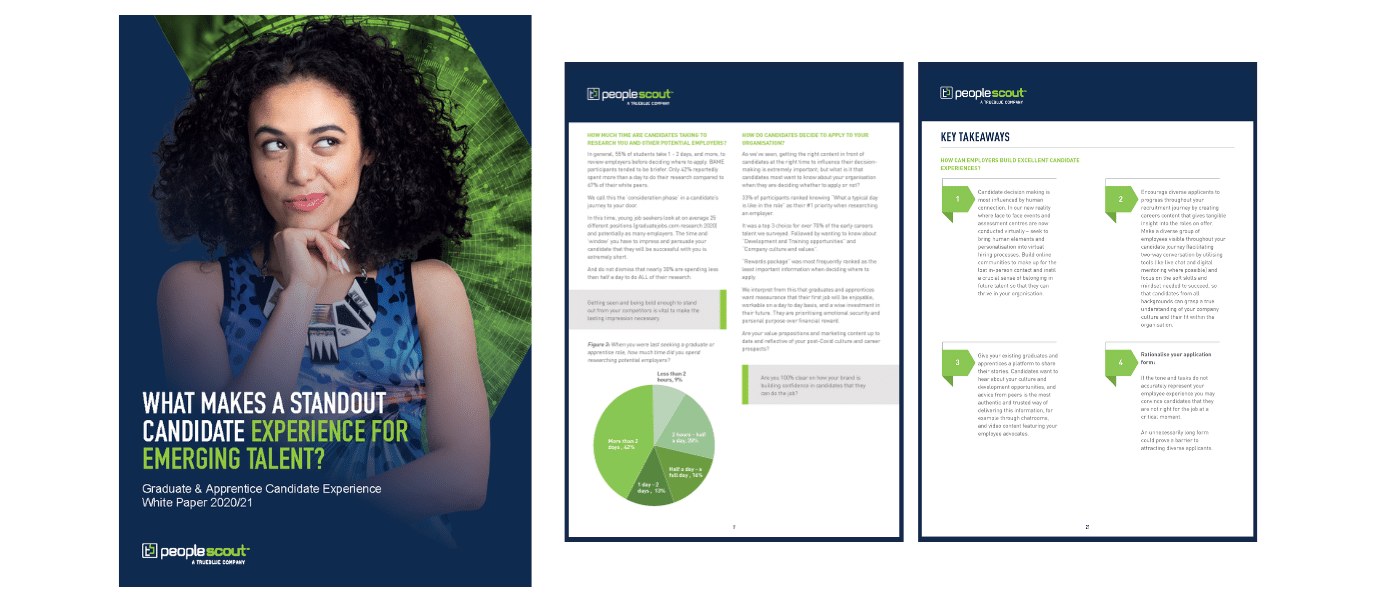 Graduate Recruitment white paper
What makes a standout candidate experience for emerging talent?
Earlier this year we surveyed students, graduates and apprentices to lift the lid on their recruitment experiences and find out what seperates the best early careers employers from the rest.
Included in the white paper
Key Findings
A detailed look at the Candidate Journey
Key Takeaways: How can employers build better Candidate Experiences?