By Simon Wright, Global Head of Talent Advisory Consulting
Your career site is a one-stop shop where candidates can learn about your organisation, evaluate your employer value proposition (EVP), and find opportunities. It's not enough to simply list your job openings. Candidates are savvier than ever and want to be informed about your organisation before they apply.
Your career site is a crucial resource for candidates as they research your organisation and roles, playing a pivotal role in the candidate experience. For our recent research report, Inside the Candidate Experience, we audited the candidate journey—including the career sites—of 217 organisations across sectors. When we compared the findings with candidate survey data, we found that many career sites were lacking when it comes to providing the experience candidates expected.
In our Talent Advisory work with companies around the world, we often find that organisations seem to be under the impression that candidates visit the career site just once—to submit an application. In reality, we see candidates come back again and again throughout the recruitment process—usually before an interview and again when they receive an offer. Modern candidates, who are used to social media and e-commerce experiences, think of your career site as a content hub rather than a brochure—and you should too.
Here are five career site must-haves to create a positive candidate experience:
1. Intuitive Career Site Search Functionality
The first rule of career sites is to ensure that job openings are easy to find. That means ensuring your job descriptions can be found via Google and that your career site is easy to access from your corporate website. But it goes further—are your job openings searchable on your career site? Can your job listings be accessed from everywhere on your career site?
Candidate expectations are increasingly fueled by consumer experiences. So, employers should take a page from the e-commerce book and streamline career site experiences by offering relevant job searches. This means candidates can navigate quickly and easily to the types of roles that interest them. We've helped our clients up-level their job postings by featuring relevant content for certain jobs, including employee spotlights for someone who's currently in the role and even recommending similar positions that the candidate may be interested in.
Search doesn't just apply to your job openings. Does your site have a universal search accessible from every page? To satisfy today's informed candidates, you must make it as easy as possible for candidates to find the content that matters to them—whether it's information on your benefits, your sustainability statement, or your DE&I efforts.
2. Information About Your Organisations' Mission and Purpose
Historically, candidates have given rewards and benefits priority when it comes to their career decisions. However, our study confirms a change in candidate expectations following the pandemic, with more value placed on flexibility and organisational philosophy.
The top things candidates look for when evaluating a company are:
Flexible working and work/life balance
Mission/purpose
Rewards and benefits
Career development and mobility
Company values
Half (50%) of candidates say an organisation's mission and purpose are key influences on their decision to apply. This is true across generations not, just for Gen Z.
Top Considerations by Generation
With mission/purpose in the top five considerations for job seekers, it's concerning how few organisations have this information on their career websites. We found an organisation's mission and purpose less than half (48%) of the time on the sites we evaluated. This means that half of employers are missing an opportunity to make an emotional connection with their talent audiences and help candidates understand how the role they have applied for fits into that mission. If candidates can't find your mission on your careers site, they won't even look at the roles you've got.
You might be thinking, we've got that on our corporate website. Can't we just link to it there? As soon as you send a candidate away from your career site, they're less likely to come back to apply. Streamline the candidate experience by giving candidates the information they want in the same place where they can submit an application.
3. Content Featuring Real Employees
During our diagnostic, we evaluated career sites to see if a diverse group of real employees was represented. We found that 35% of organisations don't feature real employees on their career site. In addition, 60% of career sites don't contain any video content in which employees share their personal journeys and stories.
Yet, when asked how hearing from actual employees would affect their job search, 86% of respondents said they value hearing employee stories. This is especially important to Baby Boomers with 92% saying it would influence their decision to join an organisation. Plus, one in three women also believe it's critical.
Videos that show a diverse range of employees in their real work environment help candidates see themselves in the role and at your organisation. The number one obstacle for candidates when it comes to applying is not knowing what it's like to work at an organisation. So, brands that can show candidates what their day-to-day tasks will look like in a role will see more applications and higher-quality candidates.
4. Information on the Recruitment Process
Setting expectations and giving advice on the recruitment process after you've piqued a candidate's interest is an often-overlooked way of improving the number and quality of applications you receive. If candidates are unsure of what they're getting themselves into from the start, they will likely pass over your position entirely.
In our candidate experience diagnostic, we found that information about the recruitment process was lacking. Only 13% of employers offer candidates the opportunity to speak to a recruiter or current employee before applying. Just a third of career sites (34%) featured frequently asked questions (FAQs) or advice to support candidates throughout the process (31%).
Less than a third (28%) of the career sites we assessed gave an overview of the key stages of the recruiting process. This information can help set realistic expectations for candidates, reduce their anxiety during the recruitment process and reduce drop-off. Plus, outlining the steps of the candidate journey has the added benefit of making your recruitment process more accessible to hard-to-reach talent groups, supporting your brand's commitment to diversity and inclusion.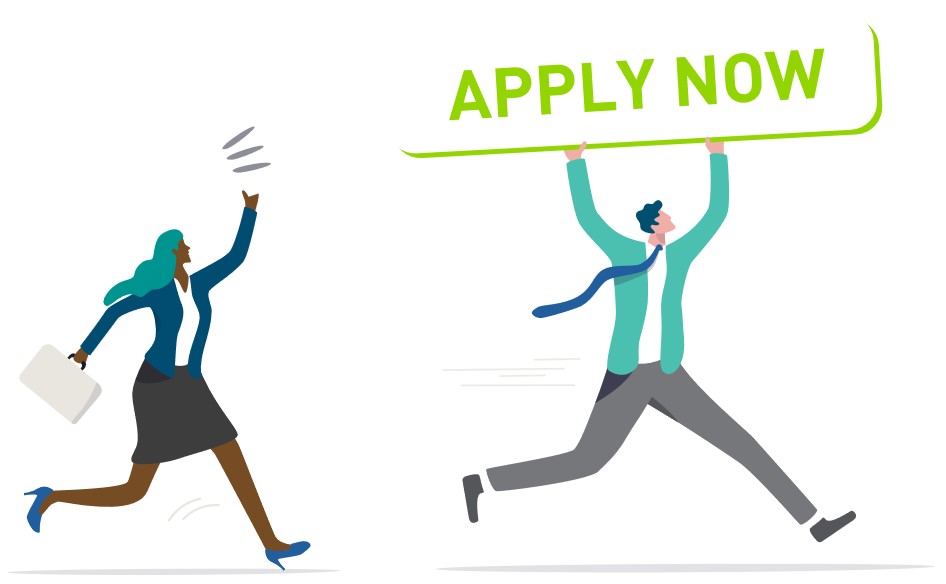 5. An Opportunity to Join Your Talent Community
As consumers, we're accustomed to subscribing to offers and news from our favorite brands. Sharing tailored content via marketing automation tools is a simple, yet effective way companies build engagement with prospective customers until they're ready to buy. Talent acquisition leaders can use a similar approach in their recruitment efforts.
Concerningly, only half of organisations (53%) give candidates an opportunity to register their interest or to sign up for job alerts. Even fewer (39%) encouraged candidates to join a talent community. So, you could be unknowingly turning away talented candidates if you don't provide a channel for staying in contact with your company. When new roles come up, your talent pool of qualified candidates should be your first port of call.
Candidates wait an average of nine months between joining a talent community and applying for a job. So, maintaining talent pools and communicating with them regularly allows you to demonstrate to candidates what they are missing by keeping them warm until the right job becomes available. These communications should go beyond the standard job updates in order to showcase the value of your employer brand and what they'll gain by joining your team. Organisations that can successfully implement this strategy will outperform the competition in securing top talent.