Diversity training is important. Creating a more diverse and equitable workplace culture encourages a true sense of belonging among coworkers. So, how can employers create a more diverse and equitable workforce? Not only does diversity improve coworker relationships, it also helps the bottom-line. In fact, the numbers on DE&I in the workplace speaks for itself. According to McKinsey's Diversity Wins study, diverse organizations are more likely to be more profitable than their less diverse counterparts.
What's more, in PwC's Global Diversity & Inclusion Survey, 75% of respondents cite diversity, equity, and inclusion or (DE&I programs) as a priority. However, only 4% say their organization succeeds in DEI initiatives.
The data is clear—it is not enough for employers to merely create a diverse employee population. Employees inside the organization need to feel that they are truly included and that their experiences matter. However, fostering a true sense of inclusion and belonging seems elude many employers. Organizations still struggle with implementing diversity programs that truly improve individual employees' sense of inclusion.
Some employers may not know where to start. In this article, we provide guidance on building a thoughtful diversity training program to help increase employee awareness, empathy, understanding and inclusion.
What is Diversity Training?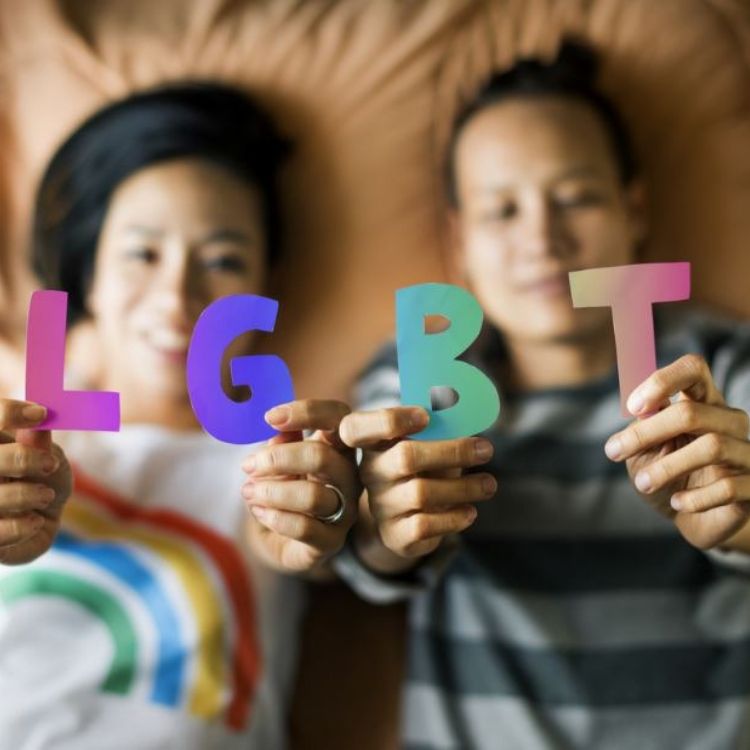 Diversity training is a type of professional development training that increases employees' cultural awareness, knowledge and communication skills. There is no one size fits all approach to diversity training, as it can look different in every organization. However, diversity training should help educate employees on the following topics:
Awareness around workplace diversity issues. Examples include issues underrepresented minority groups face, gender gaps, microaggressions, and other forms of discrimination that may not be apparent to employees
Beliefs and challenges surrounding unconscious bias and discrimination in the workplace
Connecting employees through gaining a deeper understanding of what motivates colleagues of other cultures to get a sense of how others feel
How to effectively collaborate and communication with employees from different backgrounds.
How to spot and report discrimination, racial bias, microaggressions, or other misconduct
How employees can contribute to an inclusive workplace culture and environment through employee resource groups
In its diversity training, an organization may also want to educate employees about the organization's commitment to diversity and history of progress on social issues effecting a variety of demographics. Use your diversity training as an opportunity to communicate the company's diversity, equity, and inclusion goals and aspirations.
Why is Diversity and Inclusion Training Important?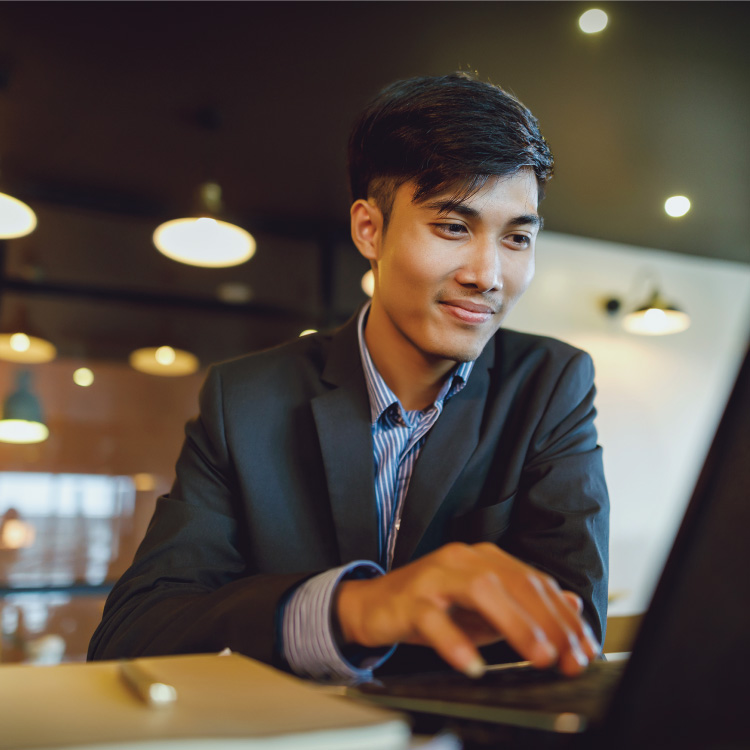 The differences between people are what make us unique and offer a richer tapestry of experiences and perspectives to draw upon in the workplace. However, at times, employees experience difficulties communicating and celebrating differences.
As organizations grow their DE&I efforts, it's important to offer employees the right type of diversity training and support to ensure that DEI programs and learnings translate into a more inclusive environment in practice.
Below, we have compiled three reasons why diversity training programs in the workplace have a positive impact.
Increased Employee Engagement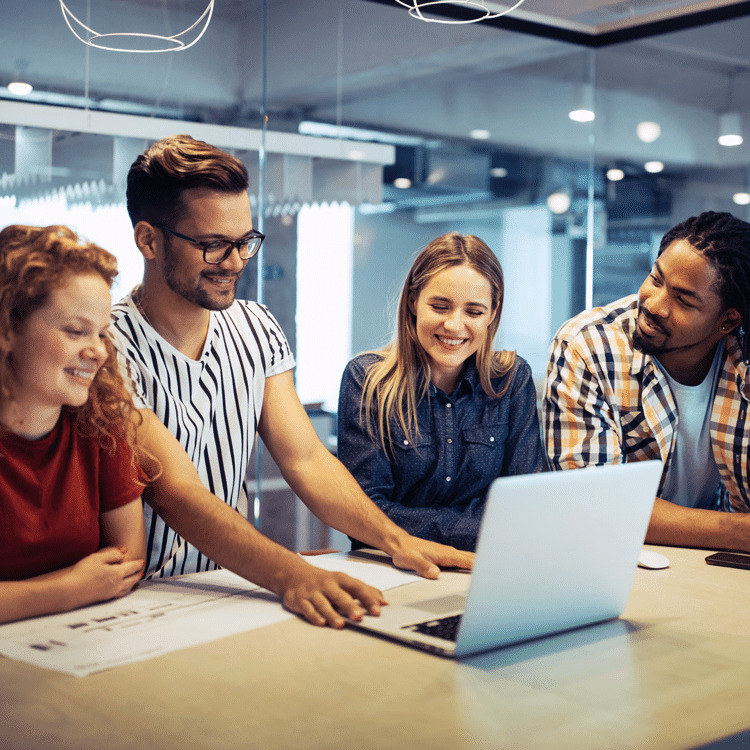 When employees feel excluded, engagement suffers, which in turn can hurt production and profits. In fact, according to Gallup, a highly engaged workforce can outperform peers by 147% in earnings per share. By implementing a diversity training program, your organization will foster greater inclusivity and increase overall employee engagement which can boost revenue.
Improved Employee Retention
The Great Resignation is causing organizations to focus on employee retention more than ever. Employees who do not feel included in an organization's structure and mission may be less likely to invest their time and energy in the organization's future success.
On the other hand, employees who feel a sense of belonging are more likely to stay with an organization. Diversity training programs help to increase that sense of belonging amongst employees—and overall, can help improve your retention rates.
Positive Systemic Change
Often times, our systems and existing power structures have been built for some—but they certainly may not "work" for all. Put into practice, diversity training can help change systematic diversity hurdles—things like your organization's hiring practices, how diverse talent is sourced, actions to increase board or leadership diversity and more. These steps may make positive systematic change for all employees, not just some.
The Four Types of Diversity Training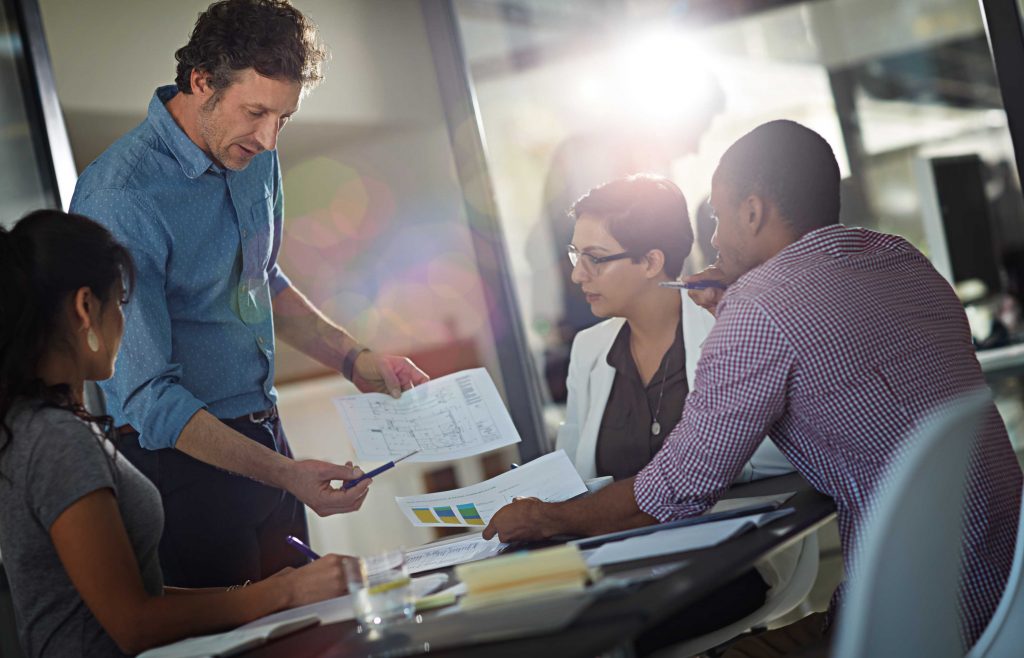 Just like our diverse workplaces, there's no one-size-fits-all when it comes to diversity training programs. Diversity training programs come in all different types and can be catered to help achieve your organization's goals.
Awareness Training
Oftentimes, awareness training is the type of early adopter diversity training that's highly effective for most (if not all) workforces. Awareness training is essentially the first step in creating change in your organization. It gives employees an overview of:
Workplace and/or organization demographics
Education around sexual orientation, gender, race and racial minorities, ethnicity, and more
Education and awareness around workplace equity
Many diversity trainings stop there, making people aware of their actions and how that is experienced by others. But this is a valuable opportunity to drive awareness of the benefits to everyone in the company of having a truly diverse workforce where people can contribute at their best.
By implementing awareness training, team members will increase their problem-solving and decision-making skills. Through awareness training sessions, you can help shift to a belonging mindset—and promote respect, inclusivity, and value among your employees.
You'll also lay the groundwork for the need for change and additional actions to come because your workforce is now educated and aware of the diversity issues at hand.
Skills-Based Diversity Training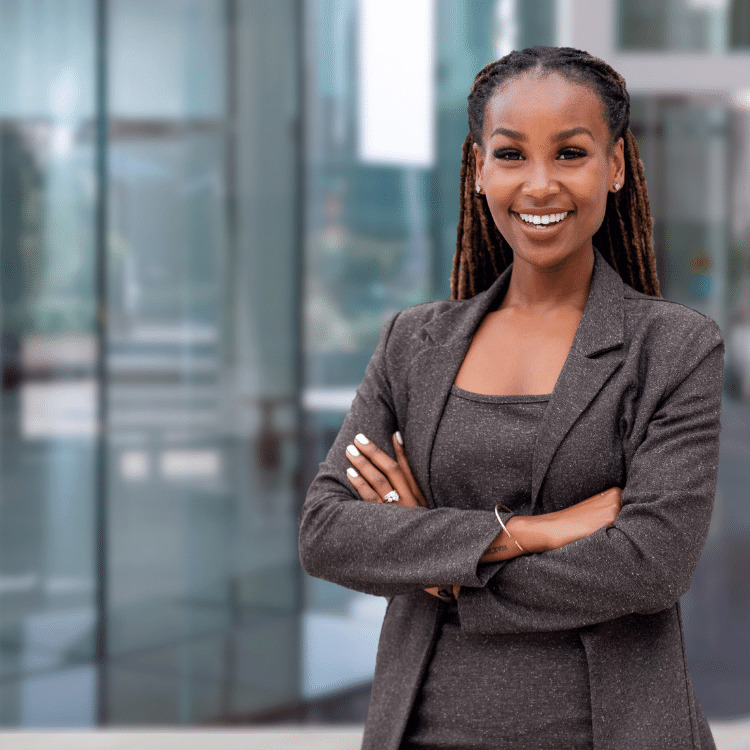 Skills-based diversity training focuses on specific actions people at different levels across your workforce can take to practice the skills of inclusion to ensure all employees are equipped to foster belonging. This type of training helps employees at the "awareness" stage move into a "proficiency" stage when handling diversity in the workplace. For example, skills-based training could include a session solely focused on communication and best practices. At the end of the session, employees will walk away with the communication skills needed to foster a culture of inclusivity in their work environment.
Basic Diversity Training
We know sometimes, it's best to start with the basics. Basic diversity training has a simple goal: create respect and empathy within your workforce.
In a basic diversity training program, it's common to find the below topics:
Identifying company values—and how DEI embodies those values
Anti-racism training
Anti-sexism training
Educating about sexual orientation and gender identities
Cultural sensitivity training
Human resource compliance training
How to create effective diversity training
Regardless of what type of training(s) you choose to implement at your company, it has to be effective to truly make an impact. But how do you create effective diversity training?
First, it's important to understand where your organization falls in your DE&I journey. Once you've figured out what work needs to be done and identified your top priorities, use some of these tips to ensure you're delivering an effective diversity training programs to your employees.
Be realistic about what you can accomplish. Being aware of where you're starting as an organization is crucial. If you're setting out to change your company's culture with a diversity training program, you might want to think again.
Set goals and communicate them to your employees. Once you've established where your organization is on its DEI journey, set realistic goals. It could be as simple as setting a goal that 100% of employees take at least one diversity training course. Once you've determined your goals, communicate them. Studies show that accountability translates to better outcomes.
Equip your employees with resources to reach your DE&I goals. It's not enough to set goals and ask your employees to reach them. Organization leaders need to equip their teams with the resources to reach those goals. Having a portfolio of diversity training programs or encouraging employees to start employee resource groups (ERGs) are just some examples of how leaders can get started.
Measure your progress — and report out how you're doing. Similar to setting goals and communicating them out, it's important to measure your progress. Employees aren't going to be able to impact change if they don't know how they're doing. Share feedback with your teams on the company's progress and ask for their support.
Fostering a culture of belonging is not an easy journey. Uncomfortable, hard conversations will inevitably be had between peers and leaders. Get comfortable with being uncomfortable. It's in these tough (yet respectful) conversations where real growth happens.
Creating a diverse and inclusive workplace culture is everyone's responsibility. That means everyone in the organization needs to be a part of the training, regardless of where they fall in your organization's hierarchical structure.
Commit to the work. Implementing a diversity training program is not going to fix your DEI issues. It's a great start, but to truly impact change, your organization will need to commit to the ongoing work. You might uncover more work as your organization moves through its diversity training programs—and that's okay. Stay committed to the big picture.
Conclusion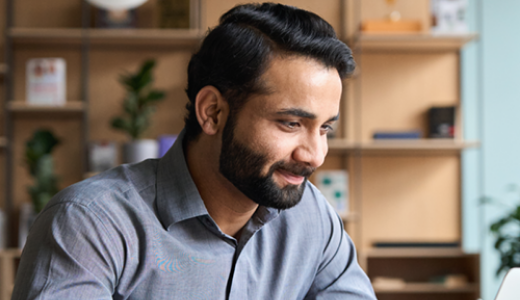 Training has so many benefits for any organization. Not only will you see better overall performance that impacts your bottom line, but employees will be more engaged, happier and more productive.
Remember, diversity training is more than an item on your HR to-do list. It is a vital and important component of organizational growth. Companies who are going above and beyond the standard one-and-done diversity training make inclusive leadership a core competency.