By David Macfarlane, Head of Employer Brand and Insight
Candidates have never had higher expectations. They are more well informed than ever, and today's candidate-led market means they're less tolerant of poor experiences. With 83% of candidates sharing their poor experiences with friends and family, and 54% taking to social media to voice their discontent, organisations who create a positive candidate experience will achieve better recruitment outcomes.
Yet, in our recent research report, Inside the Candidate Experience, we found that the gap between what candidates want and what they get still remains wide—but it can be made smaller. While there is no such thing as a perfect recruitment process, improving the candidate experience will improve your organisation's ability to attract and hire great talent.
Through our work with some of the world's largest brands, we've distilled the candidate experience into these five essential elements.
A best-in-class candidate experience:
1. Is Differentiated from Competitors
Your candidate experience should set you apart from other employers at every stage of the candidate journey. In addition to being a crucial component of the hiring process, the candidate experience serves as a sales tool that persuades top talent to join your organisation.
Your candidate experience should be unique to your brand and help you stand apart from other employers hiring for similar roles or skills. For example, does your situational judgement test put the candidate in the work environment they're applying to join? For candidates, the pre-employment experience is a test drive for what it's like to work at your organisation, so make sure you're bringing what makes your culture exceptional to your candidate experience.
2. Elevates the Employer Brand
Your candidate experience should be distinct from your consumer experience by reflecting your employer brand—the perception and lived experience of what it's like to work for your organisation. That means all of your candidate communications should be branded—not just with your logo and brand colours, but it should be written in a way that reflects your culture.
Your tone of voice, your career site, your photography and design should all reflect what it's like to work at your organisation. For example, for our client, The AA, we created AAbot, a chatbot with expressive animations and cheeky banter that brings The AA's playful personality to life. By seeing your employer brand reflected consistently across each interaction with your organisation, candidates gain confidence in your employer value proposition.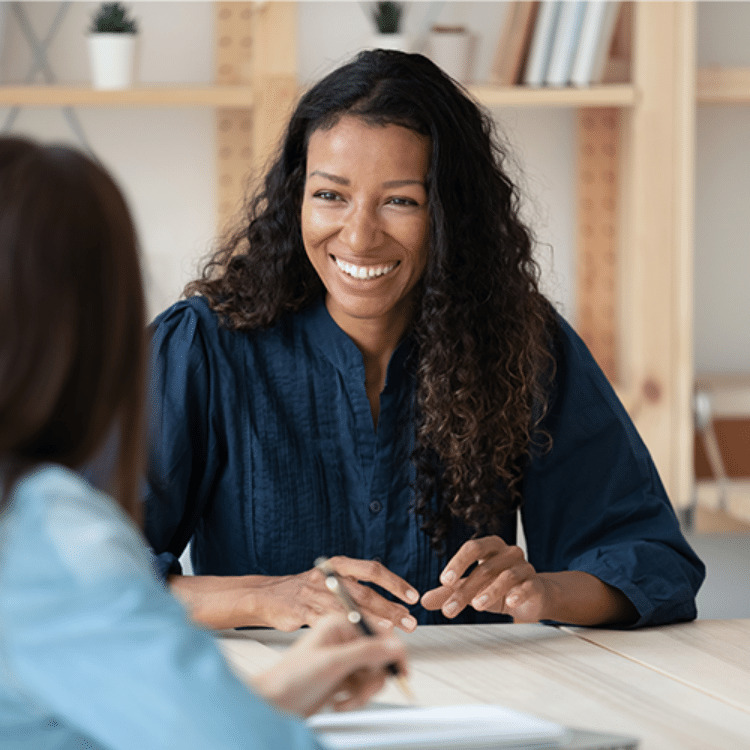 3. Is Informative, Clear and Direct
Candidates want to know upfront what to expect during the application and recruitment process before they apply. Yet, our research found that only a third of organisations (34%) had career sites that featured frequently asked questions (FAQs) or advice to support candidates throughout the candidate journey (31%). Less than a third (28%) gave an overview of the key stages of the recruiting process.
This is about delivering the right message at the right time in the right way to help them understand where they stand and what happens next. Plus, you should express this information in plain language. Make sure you're using verbiage that your candidate would use rather than your internal terminology. A candidate looking for a hotel job is more likely to search for "housekeeper" than "environmental services engineer."
4. Embraces Technology
Increasingly, employers are taking a page from the consumer experiences created by e-commerce brands. Many organisations are embracing social media tools (like the one-click apply option on LinkedIn) to increase the simplicity and convenience of applications.
At the very minimum your application should be mobile optimised. But really, with over 90% of candidates using a mobile device in their job search, your candidate experience should be designed for mobile first.
A mobile-first application means the candidate doesn't have to fill in information contained in their CV. This may seem basic, but we found that nearly 40% of organisations ask candidates to duplicate information that was already contained in their résumé or CV.
In our modern world, a great candidate experience means a candidate can submit an application while standing in a queue—with one hand, via their mobile phone—before they've reached the front. Can your current tech stack do this?
5. Puts Candidates in the Driver's Seat
Something that many talent acquisition teams don't appreciate is that candidates don't perceive the recruitment process as a funnel. They're the main character in their own story, and they want to be treated that way.
Candidates want to engage in their job search on their own terms. So, anytime they encounter a roadblock to getting the information they want, especially if they don't know what to expect in the next stage, means they're more likely to drop out of your process. By creating transparency within your recruitment stages, you empower candidates to opt in or out from recruitment process—ultimately improving your hiring outcomes.