The average job description is about as inspiring as a television user manual. Look, I get it. You want to get the job posted ASAP. Yet, job descriptions are often a candidate's first introduction to your company, so you've got to give them what they're looking for. You've got to make each word count.
There are over 58 million companies listed on LinkedIn and 90 job applications are submitted on the platform every second. Then there's Indeed, Glassdoor, industry job boards, company career sites, social media, word of mouth, and all the myriad of other ways candidates find work. If you're not treating your job postings like a critical part of the candidate experience, you're already missing an opportunity to win over top talent.
So, how do you write job descriptions that stand out?
Job Descriptions vs Job Advertisements: Why It's Time to Change Your Approach
A job description outlines the duties, responsibilities and requirements for a particular job position. It typically includes:
Job title
Essential job tasks
Qualifications
Required skills and experience
Reporting structure
Salary
Other relevant details
While this information is important for finding qualified talent, most organisations over-index their requirements and don't tell the candidates what they'll get in return. It's all about what organisations want and not what they offer, which won't fly in today's candidate-led market.
At PeopleScout, we encourage our clients to think about their job postings as job advertisements. In other words, you've got to sell the position and your employer brand.
Essentially, put yourself in the candidate's shoes and think about what the ideal candidate wants to know. Win them over with your employer value proposition (EVP)—that "give and get" between your organisation and employees.
What Candidates Want to See in a Job Description Our most recent research revealed the top five considerations that candidates look for when deciding to apply to a company:
Flexible working and work/life balance
Mission/purpose
Rewards and benefits
Career development/mobility
Company values
Not surprisingly, flexibility and work/life balance are top of mind for candidates around the world, particularly for women as they juggle work and family. Our findings also confirmed a post-pandemic shift in candidate expectations, with a greater emphasis on purpose. In fact, 50% of candidates say the mission and purpose of an organisation have a significant impact on their decision to apply. Men are more likely to rate organisational philosophy as extremely important when compared to other considerations.
While job requirements will always feature in job listings, to keep up with candidate expectations, it's time to revamp your job descriptions to advertise your unique offerings as an employer.
6 Best Practices for Crafting Job Postings into Job Advertisements that Stand Out
Here are six best practices to help your job ad stand out on any online job listing site.
1. Rearrange the Structure
Structure your job ads in the order of importance according to your candidate. Before you list your requirements, you've got to give the candidates what they want. Think about how you would "sell" the position. Include information about your organisation's mission and purpose, what the role has to offer the candidate, what environment they'll work in, perks and benefits, and more.
We suggest the following order:
Job title
Salary information plus any relevant bonus schemes, retirement benefits, etc.
Location including relevant information on the work environment and remote or hybrid work arrangements
Hours especially information on flexibility (part-time, job share, flexible shifts, etc.)
Elevator pitch. This is not your "About us" marketing boilerplate, it's your "so what?" moment. Show why a candidate should apply for this job and why they should work for you, including your mission, purpose, values, etc.
Job summary including the day-to-day responsibilities of this role and the impact the role has on the business
Required skills and experience
About the recruitment process
How to request reasonable adjustments
Also, the call-to-action to apply for the role should be featured prominently so it's always visible as one scrolls through the ad.
Pro tip: Use relevant sub-headings to help the reader scan the content and choose which parts to read first.
2. Keep Them Short and Sweet
When re-envisioning your job descriptions as job advertisements, consider the time it takes to read and review the job posting, the content's scannability and clarity, and the overall user experience. Of course, you'll want to help the candidate determine if they're qualified for the role by including requirements like education, certifications, previous experience, and technical skills required for the role. You may even want to include soft skills, but don't go overboard. According to an analysis by LinkedIn, shorter job descriptions get more applications.
Plus, more job requirements can have a negative impact on your diversity recruitment goals. While you may be familiar with the research that shows women are less likely to apply when they don't meet 100% of the criteria. Interestingly, further research shows that this isn't because women don't feel as though they can't do the job; rather, they don't want to waste their time or energy on an application if it will be automatically rejected.
The more requirements you have, the more likely you are to discourage candidates from applying. Plus, as the list of criteria on a job posting gets longer, the applicant pool for that job will likely become less diverse.
Pro tip: Focus on behaviours rather than character traits. So rather than, "You have excellent communication skills," try, "You have presented to executive leadership or at client meetings."
3. Make the Content Relevant
Make sure the content of the job posting is specific to the role and that it provides value to the candidate for their decision-making process. Include details about location, hours and shifts, and weed out extraneous or trite verbiage. For example, everyone thinks they're a team player. Do you really need to say that's what you're looking for?
Instead, consider including realistic job previews. These video job advertisements give candidates a feel for the job by showing them a snapshot of the real-life day-to-day tasks and environment. We find it to be an effective screening tool and can reduce attrition by setting the right expectations.
Video job ads receive 70% more applications than written ones.
Pro tip: Try featuring existing employees as brand ambassadors in your job listings and candidate attraction material. Job seekers trust employees three times more than the company to provide credible information on what it's like to work there. Plus, it will help candidates see themselves in the role.
4. Include the Salary in Job Postings
If your job postings mention a "competitive salary," I can guarantee a lot of your potential applicants are thinking, "If your salary is so competitive, why won't you say what it is?"
Salary transparency is a tough topic and one that is evolving quickly. Publishing salaries is increasingly a legal requirement in some countries and states. More than that, pay transparency in job descriptions earns your candidates' trust. In this day and age, when information is readily available, candidates are more likely to apply when the job ad includes a salary or a salary range, because they feel more confident about what they're getting into. Plus, by offering this information up front, your recruiters and hiring managers can avoid awkward conversations, and you won't waste anyone's time.
Pro tip: Consult your legal team on legislation in your area regarding pay transparency, especially as it applies to remote work.
5. Use Plain Language
Effective job advertisements are 3 things: concise, bold and clear. Keep the verbiage in your job listings simple. Use short words and short sentences. Avoid jargon where possible. There are a number of free online tools that can help identify biased language as well as opportunities to improve readability. The readability score of a job posting should be appropriate to the role you're advertising.
Plain language is especially important for job titles. Use verbiage that your candidate would use rather than your internal terminology. A candidate looking for a hotel job is more likely to search for "housekeeper" rather than "environmental services engineer." If a job is for a more experienced employee, use "senior" rather than your internal seniority categories like "level II."
While you're at it, assess your job ad for biased language. Does it contain verbiage like "ambitious" or "expert" that are stereotypically masculine? Job postings with gender-neutral wording get 42% more applications. There are a variety of online tools that can highlight biased language.
Pro tip: Skip the cutesy language like "rockstar" or "ninja." Candidates are over it.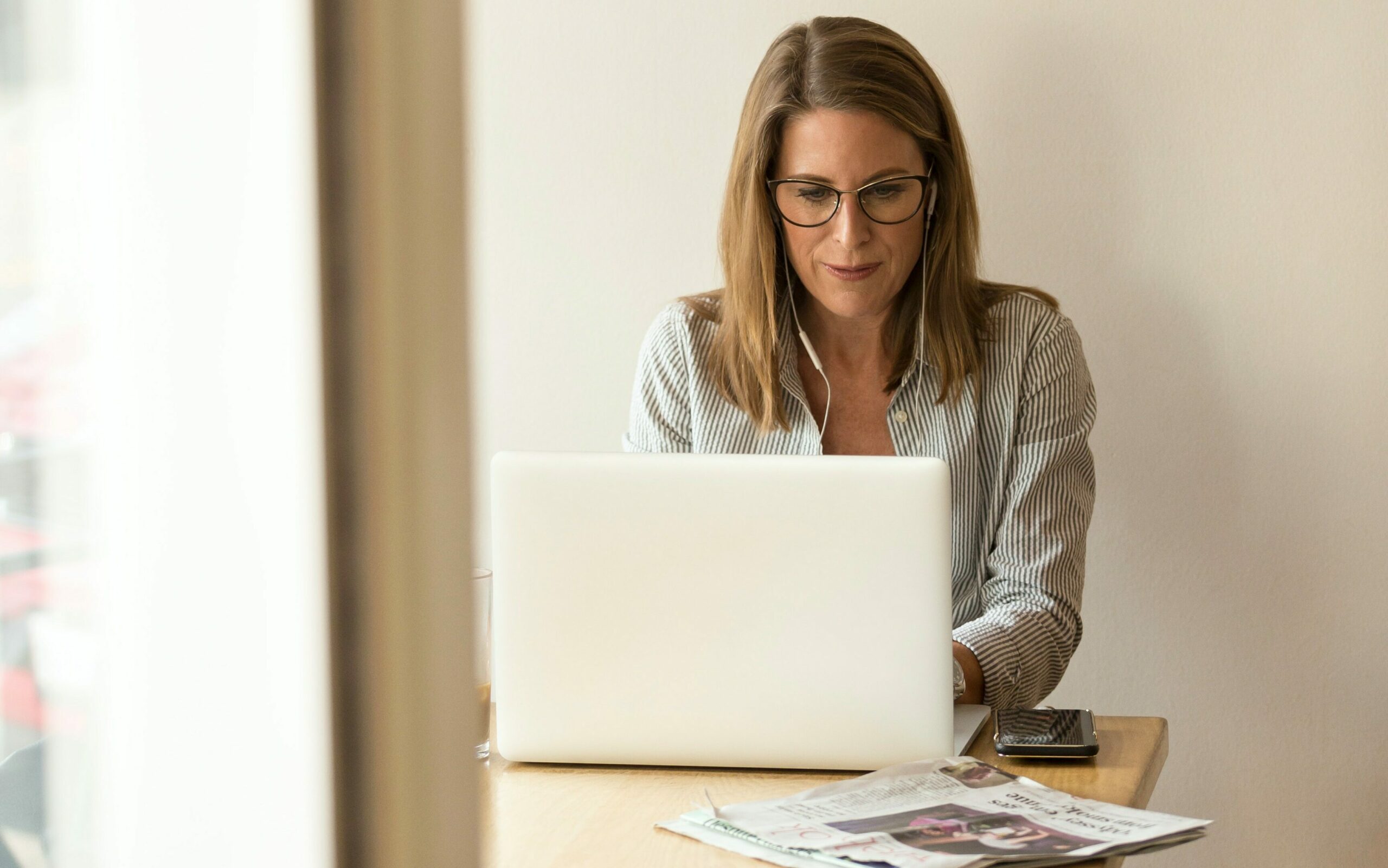 6. Optimise Your Job Postings for Search Engines
Search engines, like Google, are the top job search tools used by candidates across the world, with 66% of candidates using a search engine to find job openings. Typically, we see employers rank well for search terms related to their brand name. However, nearly a quarter of organisations (22%) don't appear in Google for job listings when searching by location and job title, such as "IT jobs in Cincinnati."
Increase your chances of being found on search engines by rolling out some Search Engine Optimisation (SEO) best practices for your job postings. SEO is the practice of optimising a webpage to rank higher in search engines such as Google, Yahoo, and Bing to drive more traffic to your page. Optimising your job posting with the right set of keywords can help the right talent find your roles.
Modify your job ad titles and copy to increase the chances of your listing appearing in more searches. Put yourself in your candidate's shoes and think about what terms they would use to find that type of role. This is what your job posting title should be. Plus, you'll want to sprinkle it in throughout the job description. Be sure to include locations (even if it's remote or virtual) and shift times prominently so you show up for candidates looking for those things.
Pro tip: Check out part 2 of "Leveraging Recruitment Marketing Strategies to Supercharge Talent Acquisition" for a crash course in SEO for recruiters. Download PeopleScout's latest report to get more practical tips on creating a better candidate experience.