Employers today are dealing with more than just a tight talent market, increased turnover and rising wages; the world of work has permanently changed —and so have candidate expectations. The demand for total talent has become more dynamic, and employers are leveraging seasonal and project-based hiring to reduce the time to mobilise internal and external workforces.
Watch this on-demand webinar to get a real-life case study on agile hiring solutions that combine candidate experience, talent acquisition technology and dynamic insights-led sourcing, which are aligned to future workforce plans.
Note: this webinar was in partnership with HR Exchange Network.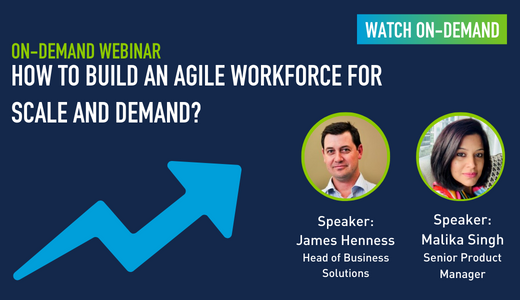 To learn more about how PeopleScout can help you to scale you workforce for demand, contact James Hennes via jhenness@peoplescout.com.au