Apprenticeship recruitment has taken on more importance in early careers programs in recent years. In Australia, the number of organisations employing apprentices and trainees is at its highest level in over a decade with seven of the 10 fastest-growing jobs in Australia now accessible via an apprenticeship pathway. In the UK, there was a 22% increase in interest in apprenticeships from young people in 2022 according to UCAS.
Organisations and employees alike are waking up to the fact that many skills can be learned on the job—and that this is often more relevant training than a university degree. Whilst providing opportunities for hands-on experience and training, apprenticeships also help businesses to develop a talent pipeline that is equipped with future-ready skills.
Whether for workers just starting out or those changing careers, apprenticeships help people gain valuable skills and on-the-job experience as they move toward a career in their field. For employers, field and business apprenticeships are one of the best ways of engaging early careers talent or career changers.
In this article, we'll explore how designing and offering apprenticeship programs can be a smart way for organisations to create their own talent pipeline, close their skills gaps, and diversify their workforce.
What is an Apprenticeship?
An apprenticeship is paid employment that offers on-the-job training and is often accompanied by classroom-based learning. Some employers may offer their own in-house training while others offer it in association with a college, university or other training provider. An apprenticeship must last at least a year but can go as long as 5 years. Through in-depth, job- and industry-specific skills training, apprentices gain a nationally recognised qualification or certification upon completion.
Apprenticeship programs are a great choice for individuals who are early on in their careers, who are looking to upskill or who are exploring a career change. Employers are responsible for ensuring that apprentices work with experienced staff, learn job-specific skills and receive time off from work to complete their classroom training.
Different countries have different laws and regulations around apprenticeships including wages and working hours. There are also various funding programs and government schemes available to encourage both workers and employers to embrace apprenticeships. For example, the UK Government introduced the (controversial) apprenticeship levy in 2017 which uses business taxes to fund apprenticeship training. The Australian Apprenticeships Incentives Program gives eligible employers in priority list occupations (ranging from aged care and dentistry to various engineering roles) wage subsidies for offering quality apprenticeship training programs.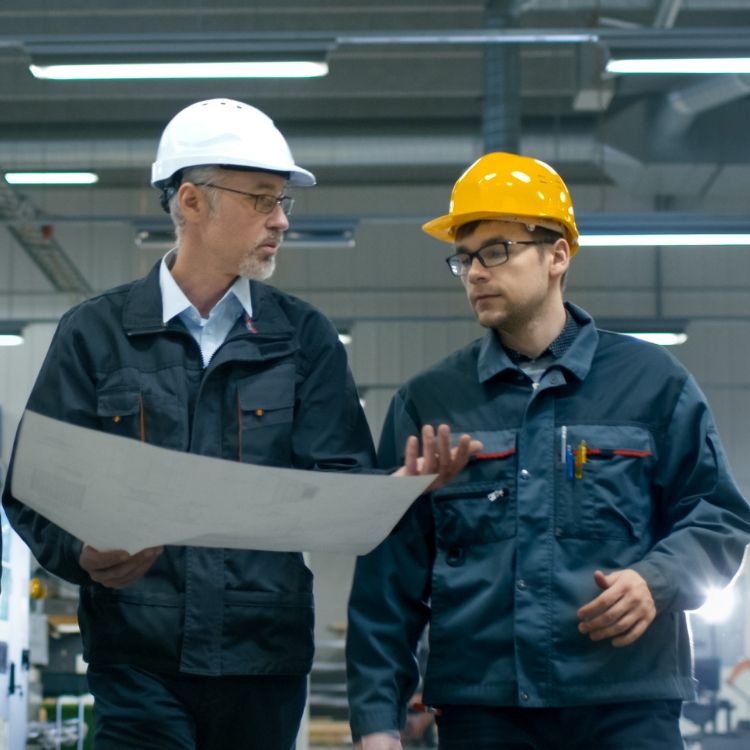 Types of Apprenticeships
Types of apprenticeships differ from region to region. In Australia, apprenticeships are offered for skilled trades, whilst traineeships are for other vocations in sectors like hospitality, digital media and financial services. Organisations are increasingly embracing corporate apprenticeships and traineeships as a means of diversifying their workforce and creating opportunities for social mobility.
In the UK, a common misperception is that apprenticeships are just for manual or skilled trade jobs. Whilst there are many apprenticeship programs in the skilled trades, there are also apprenticeship opportunities for all kinds of careers from actuaries to arborists. For example, our client, National Highways, offers apprenticeship opportunities for project management, business administration, legal, surveying and data analysis.
There are different levels of apprenticeship including degree apprenticeships which correspond to an equivalent education level. In Australia, apprenticeships are typically delivered through Registered Training Organisations (RTOs) and State or Territory Training Authorities and span levels from Certification II through to advanced diplomas. In the UK, completing a Level 2 apprenticeship is the equivalent of completing a GCSE, and a Level 7 apprenticeship is the equivalent of completing a master's degree.
Benefits of Apprenticeships for Employers
Apprenticeship recruitment can be an effective way of growing and upskilling your workforce. Here are just a few of the benefits for employers.
Building a Talent Pipeline
Companies in a variety of industries can build their own apprenticeship programs to help talent see the rewarding career opportunities available within their sector. As apprentices gain experience, organisations establish a pipeline of prospective employees.
Early careers employees see apprenticeship programs as proof of an organisations investment in their success and are more likely to stay with an organisation after completing the program. In fact, 90% of qualified apprentices stay on with their employers upon completing their training, and 69% of organisations say that employing apprentices has improved retention. Clearly, apprenticeship recruitment is an excellent way to "grow your own talent" and reduce attrition.
Closing Skills Gaps
According to McKinsey, a whopping 87% of organisations are aware they already have a skills gap within their workforce or will experience one in the next few years. Apprenticeships offer a way to develop a new generation of workers to help your organisation succeed into the future. A structured apprenticeship is an effective way to get a leg up in recruiting and retaining sought-after talent like software developers, data analysts and engineers. Indeed, 86% of employers said that investing in apprentices helped to develop relevant skills for the organisation.
The digital skills gaps alone could cause 14 G20 countries to miss out on a staggering $11.5 trillion USD in cumulative GDP growth. In the UK, companies like Dyson are partnering with the University of Warwick to offer apprenticeship training in agile software development, data science and machine learning. Meanwhile, automotive giants Ford and Enterprise are joining forces to offer technical engineering focused apprenticeships.
Boosting Diversity & Social Mobility
A third of employers agree that apprenticeships have helped improve diversity within their business. They are particularly effective for creating career opportunities and boosting earnings for workers from disadvantaged socio-economic backgrounds.
As more people struggle financially with student loans and education costs, apprenticeships have become an accessible career path for workers of all ages and backgrounds and give participants a shot at career success. They allow workers from underrepresented groups to increase their earnings potential—to work and earn money in the field while they learn. If your company cares about being a catalyst for sustained change in the community, apprenticeships are a great way to achieve this.
As a leading recruitment process outsourcing (RPO) provider, PeopleScout helps organisations to obtain the talent and skills they need to succeed into the future through early careers recruitment solutions covering interns, graduates and apprenticeship programs. Unlike apprenticeship recruitment agencies, as an RPO partner our expertise in talent acquisition strategy and workforce planning means we're better equipped to successfully integrate apprentice programs into your overall talent attraction and training strategy. Plus, we have experts on staff that can design an assessment centre that evaluates apprentice candidates against your organisation's values, culture and other requirements.