More than two years after the start of the COVID-19 pandemic, employers are still dealing with ripple effects influencing their ability to hire qualified workers. Organisations are still rebuilding their workforces and turnover is high. Talent acquisition teams are spread thin—spending even more time than usual sourcing passive candidates and working with candidates who have multiple job opportunities.
On top of that, it's difficult to hire recruiters in the current market. According to LinkedIn, the number of open job postings for recruiters has increased nearly seven times year-over-year. Additionally, uncertainty continues. According to a survey by PwC, CEO optimism is down 20% compared to last year—and this survey was taken before geopolitical conflict and high inflation began to affect consumers and employers.
These factors have left many employers looking for short-term talent acquisition support that can be set up quickly to respond to changes in the market. Rather than a full recruitment process outsourcing (RPO) solution, many employers are turning to project-based RPO, also called Recruiter On-Demand. In this article, we'll walk through the different ways a project-RPO partnership can be deployed to address specific challenges within talent acquisition programs.
What is Recruiter On-Demand?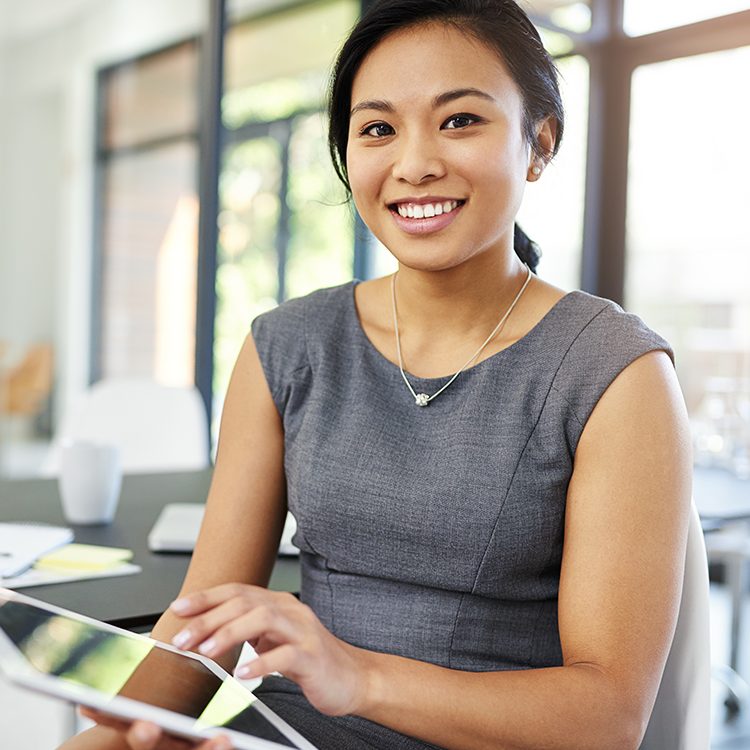 Project-based RPO and Recruiter On-Demand are interchangeable terms that represent talent solutions designed to meet the demands that internal resources may be unable to accommodate. Specifically, project-based solutions provide focused support for organisations in all industries during challenging periods of the recruitment cycle, such as peak hiring, hard-to-fill positions, compressed timeframes and more.
The biggest difference between Recruiter On-Demand solutions and traditional RPO programs is that Recruiter On-Demand is a pay-per-hour model, rather than a pay-per-hire model. It's a great option for organisations that don't need or want a full RPO engagement, but still feel that they could benefit from some extra talent acquisition expertise and a small number of extra recruiters (or even just one).
While these types of programs typically begin with a defined timeline and scope, they also have the ability to expand, extend and evolve as needs arise. There are three major use cases for project-based RPO engagements; below, we'll cover what they are, how they work and how they fit together.
Use Case: Top-of-Funnel Sourcing
The first Recruiter On-Demand model is a top-of-funnel sourcing solution. This model is exactly what it sounds like: Your partner works to fill the top of your recruitment funnel with more candidates. From there, your own internal team takes over reviewing their applications, interviewing candidates and making all of the hiring decisions.
When Should You Use it?
This type of solution usually appeals to employers for a few reasons, but the overarching theme is that internal talent acquisition teams don't have enough time or bandwidth to source enough qualified candidates for open roles. This could be due to a hiring surge, ramp up or expansion. We also see this challenge for employers that have great consumer brands: They often get a lot of applicants, but can struggle to source candidates for specialised roles that aren't what their brand is known for. This is common when hiring for IT or technology roles at companies that are not in the tech space.
Likewise, as many organisations work to meet their diversity and inclusion goals, talent leaders can also struggle to find enough candidates from underrepresented backgrounds. The challenge can be further amplified when employers have locations spread across dozens, if not hundreds, of communities. That's because recruiters and sourcers have to understand all the demographics and nuances of disparate locales.
How Does it Work?
At PeopleScout, a top-of-funnel sourcing Recruiter On-Demand engagement proved successful for one of our clients, a national retail sporting goods company. The team at this company was experiencing two challenges: They needed to fill a few specialised IT roles and they were struggling to source candidates from underrepresented backgrounds at their different locations. They also needed many candidates for their manager and assistant manager roles.
In this situation, the retailer needed five sourcers: one person supporting their hard-to-fill IT roles, and the other four working to source for their high-volume area of retail and distribution roles. They had also identified several Midwestern states where they wanted to focus their diversity efforts and bring in more candidates from underrepresented backgrounds. To help them reach their goals, we created a detailed sourcing strategy. We also worked with local chambers of commerce and community-based organisations, in addition to leveraging social media platforms. By the end, the sporting goods store was able to meet its hiring and diversity goals, and the benefits even continued for weeks after the engagement ended.   
Use Case: Source/Screen/Submit
Meanwhile, for employers that need slightly more support, there's the next level of project-based RPO support: source/screen/submit. This type of engagement starts out the same as a top-of-funnel sourcing partnership; recruiters and sourcers support an internal talent acquisition team for a period of time, sourcing candidates to apply to open roles. However, rather than handing those lists of candidates off to internal teams, the recruiters take the next step of prescreening the candidates to ensure that they are both qualified and interested in the role before submitting prequalified candidates to hiring managers.
When Should You Use It?
We've seen a significant increase in the number of employers looking for this type of support. By taking on the front end of the recruitment process, these recruiters and sourcers give more time back to internal teams. This means that they have more time to interview candidates, put together competitive job offers and onboard new hires.
This solution can be helpful for employers for a number of reasons, but the most common is that they need to hire for a large number of roles at the same time. This could be because they're in expansion mode or rebuilding their team after the challenges of the last few years. Or, maybe they have a seasonal hiring surge as they gear up for a busy season, and it doesn't make sense to have a large internal team when they only need the extra help for a few weeks or months at a time. We see this type of need frequently with retail clients gearing up for the holidays; educational organisations adding staff for the school year; and healthcare companies preparing for open enrolment.
We also see a need for this solution when employers have a lot of branches or locations spread across a large geographic area—especially if hiring decisions are made at the local level and not at the corporate office. Similarly, we often see that local, branch-level teams don't have the manpower to source and screen large numbers of applicants.
How Does it Work?
In practice, this type of solution can have a major influence. For instance, we have a client that provides early childhood education for children six months to 12 years of age; at one point, they had more than 900 openings across the country. Simultaneously, they were dealing with the Great Rehire, classrooms were reopening and they were working on an acquisition. Their final hiring decisions were also made by the school at a local level. Clearly, this was more than the small internal team could manage.
When we partnered with this organisation, our engagement started with two recruiters on a 16-week project. Those recruiters conducted the sourcing and prescreening of a minimum of 25 candidates per recruiter per week. Then, they sent prequalified candidates to the assigned school, where the hiring managers conducted in-person interviews, job offers and onboarding.
Now, 10 months later, the project is still going strong. Because of the success of the initial team, the PeopleScout team has grown to six recruiters and, so far, they've phone screened nearly 3,000 candidates and submitted nearly 2,000.
Use Case: Full-Cycle On-Demand Recruitment
Full-cycle project RPO partnerships are the most involved and most closely resemble traditional RPO partnerships. Think of them as "RPO light."
In a full-cycle partnership, recruiters support an employer's internal team for the entire process—from intake to offer. There's also even more space for a consultative partnership as the support extends throughout the entire process—not just bits and pieces. This means that there's a greater opportunity to learn from the experiences and best practices that your partner has gleaned from years of working with employers across industries in all types of talent markets. Yet, despite the increased support, these types of full-cycle partnerships still retain all of the Recruiter On-Demand benefits—including the billing structure, shorter defined timeline to secure on-demand labor and more.
When Should You Use It?
This type of partnership typically works well for employers that are struggling to keep up with their hiring load. This could be due to attrition or a hiring surge and can cover every part of the process—from applicant management to interview scheduling to offer.
We also see it work well for employers that want the best practices and experience of an RPO provider, but don't have the need for a traditional, large, long-term engagement. In this case, these often start out as short-term projects, but end up being long-term partnerships. 
How Does it Work?
At PeopleScout, we currently support a client that hires licensed clinical social workers. Because they provide virtual therapy and counselling sessions, their internal team was struggling to keep up with the increased demand caused by the pandemic.
Once again, this Recruiter On-Demand project started small, with a 13-week planned engagement with two recruiters who handled everything form sourcing candidates to initial screenings and setting up interviews. The project also involved sourcing candidates from across the entire U.S. Finally, our team also handled offer letter execution and management.  
Now, 19 months later, the recruiting team has grown to 14, and we've hired more than 1,000 licensed social workers. We've also extended our services to support the client's hiring needs in their call centre and IT department. 
A Growing Partnership to Provide Labour With On-Demand Recruitment
Project-based RPO engagements have built-in flexibility, which makes it easy for them to shift in scope. In this way, a partnership can start out focusing solely on top-of-funnel sourcing and then later expand when needs change to cover more of the hiring process. A project RPO partnership can even migrate to a traditional RPO partnership.