It's no secret that the pandemic greatly impacted the labor market over the past year and a half. First, job openings plummeted, and unemployment skyrocketed. Now, we're amid the Great Rehire and organisations are finalising plans to reopen offices and get back to business as usual.
As lockdowns ease, vaccination numbers rise and consumers get back to spending, job openings are at an all-time high—as a result of millions of prime-age workers leaving the labor market or switching to part time. Employers in industries like leisure and hospitality, healthcare, manufacturing and more are struggling to fill open positions with qualified talent.
So, with all these open jobs, how can employers stand out above the competition to attract the next generation of top talent? It starts with focusing on key ideal candidate touch points—from your employer value proposition (EVP) and employer brand to your recruitment marketing strategy, careers site and application process.
In this article, we'll take you along the candidate journey and touch on each aspect you should address to make your open roles stand out in a sea of job openings.
Create an EVP and Employer Brand that Speaks to Your Ideal Candidate
The ideal candidate journey begins long before the candidate even applies to your job, when they first engage with your employer value proposition and your employer brand. At PeopleScout, we define your EVP, as capturing the essence of your uniqueness as an employer and the give and get between you and your employees. In many ways, your EVP is the foundation of your employer brand—the perception and lived experiences of what it's like to work for your organisation.
Your EVP and employer brand carry a lot of weight for the next generation of top talent, because they serve as differentiators between your brand and competitors and allow you to align your organisation's purpose with your candidates' passions. It is important to do your research and be aware of what candidates hold in high regard, such as the opportunity for growth personally and professionally or the importance of diversity, equity and inclusion in the workplace. Learn what drives your ideal candidate, identify what drives your organisation's mission and values, and establish an EVP and employer brand that speaks to both.
Building an Employer Brand for the Lawyer of the Future
The Situation:
Linklaters approached us with a talent problem for the ages. They needed an entirely new type of lawyer. The profile Linklaters recruited for in the past would no longer bring them the ideal candidates necessary to secure and expand on their position as a heavyweight global law firm.
The Research:
We conducted one-on-one interviews and focus groups with hundreds of professionals in 20 Linklaters offices across Europe, North America and Asia-Pacific. The output of these interviews gave us everything we needed to create the EVP and the framework of the brand on which to build our global advertising campaign.
The Solution:
We created an employer value proposition that was a combination of big picture philosophical and a Linklaters-specific selling point.
GREAT CHANGE IS HERE
Message: Change is healthy and exciting, as well as unavoidable. Join this modern, international, hugely diverse cohort and you'll have a truly influential voice that redefines the legal sector and sets you up for an ever-evolving career.
The Results:
Glassdoor scores for Linklaters have risen by 8% in the last two years and, importantly, applications from female lawyers – which was a key objective – have increased since the EVP launch.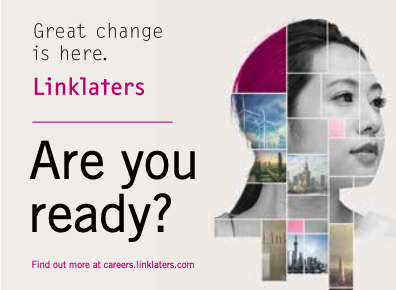 How to Communicate with an Ideal Candidate through Recruitment Marketing
After evaluating your organisation's EVP and employer brand, it's time to showcase both in your recruitment marketing strategies. Digital recruitment marketing is a way for employers to source and attract potential candidates, it can include social media, email marketing, display advertising and more. Consider these three stages when building your recruitment marketing strategy:
Stage One: Increase Awareness
When it comes to increasing awareness with recruitment marketing, you want to reach ideal candidates and promote your organisation as desirable. To ensure you are marketing yourself properly, it can help to create content that drives a potential candidate to come back to your site, even if they aren't actively looking for a job.
For example, acknowledging company accolades and awards can spark interest in your organisation for both active and passive candidates, like this Instagram post from HubSpot. However, content at this stage does not need to be directly correlated to your organisation to be effective. Content regarding professional development and motivation can also lead ideal candidates to inquire further on your website, such as these resume tips from Nestle Purina.
Stage Two: Generate Interest
Now that you have increased awareness, the next step is to generate interest. You have succeeded in showcasing your organisation's knowledge and place in the industry, now it's time to show what it is like to work at your company. This is where you stress your employer brand, especially via social media. This can give potential candidates an inside look as to what it's like to work for your company.
A great way of promoting your company culture is giving firsthand experiences from current employees, via quotes about their experience working at your company.
Social media is a powerful tool that not only generates interest but can also increase applicants for vital roles. For example, PeopleScout helped this manufacturing client increase the number of female applicants and hires in a male-dominated industry. Through the usage of employee spotlights, videos and stories to showcase how women are integrated into the culture and integral to the company's success, the client was able to increase female hiring by 3% annually from 2018 to 2021.
Stage Three: Nurture the Decision
After increasing awareness and generating interest in your company, it is now time to promote open positions and the benefits, perks and compensation that will come with these roles. The promotion of open roles within your organisation will lead the candidate to your careers site, which will play a pivotal role in the candidate's journey toward employment with your organisation. Here, it is important to do research on your competitors to see what they are offering for similar open roles. If a competitor is offering better pay, benefits, or perks, that can be a deciding factor for an ideal candidate to choose them over your organisation, despite your strong recruitment marketing strategy.
Build a Careers Site that Stands Out
At this point in the candidate journey, the potential applicant has made their way to your organisation's careers site. It's important to remember that a careers site is not only an area for job postings, but it is also home to many opportunities to stand out above competitors. For example, your careers site is a great place to reiterate the employer value proposition you built out in your recruitment marketing strategies to ensure that message is carried through every step of the candidate journey. Your careers site should be inclusive of everything a potential candidate would like to know about what it would be like to work for your organisation. Consider these key areas of opportunity when refreshing your careers site:
Ensure Accessibility
In the digital age, it is important to make sure your careers site is user-friendly for those on a computer or a smart phone, especially since 61% of applicants applied to jobs via a mobile device in 2020. If a candidate struggles to navigate your careers site, chances are they won't be staying on that site for long. It is also important to make sure your careers site is accessible for those with disabilities. Here are some suggestions from SHRM on how to make your careers site accessible for all:
Screen reader compatibility
Alternative text for images
Color contrast
Keyboard accessibility
Controls for moving content
Captions
Controls for timed content
Labeled forms
Accessible downloadable files
Plain language
Search Engine Optimisation
It is important to utilise search engine optimisation on your careers site. This can play a pivotal role in your careers site showing up first over a competitor on major search engines. The usage of keywords and traditional, highly searched titles will play an important role in helping your roles stand out above your competition. Research of popular keywords can boost your place among major search engines, leading potential candidates to your careers site first. Google Analytics and UTM tracking codes are important tools to utilise in your SEO journey to track and report where your clicks are coming from.
Provide a Personal Touch
On your career site, adding a personal touch, such as a welcome video, can go a long way. It can help the candidate see the human side of your business; it can offer an inside look of the facility and it is also an opportunity to showcase where these applicants may fit in within the structure of the organisation.
This is a great chance to sell the applicant on working for your company and really showcase your company culture. Offer insights, quotes or firsthand experiences from senior leaders to newly brought on employees. Highlight opportunities for growth both personally and professionally and provide examples of success stories from your existing employees.
Let Applicants Know What to Expect
If the process to apply and interview is not given or discussed at all, many applicants can be led to believe their application will get lost among others. Be upfront and transparent about what the application and interview process is like and offer timelines for the applicants.
Streamline the Application and Interview Process
Although the candidate has made it this far, you're not done yet. After all, 80% of the time, candidates don't finish filling out job applications, according to Glassdoor. To ensure candidates complete your application and interview process, focus on these key aspects to help you stand out:
Mobile-friendly application
Quick response time
Virtual interviews
Automated chat and scheduling
Consider how technology can help streamline your process in each of the categories listed above. A mobile-friendly application, easy interview scheduling and quick response times can all be enhanced by AI and automation and provide a superior candidate experience.
Standing Out Beyond the Application
Despite having a well built out EVP and employer brand, recruitment marketing strategy, careers site and application, the deciding factor for an ideal candidate to choose your organisation will often come down to a strong employment offer. It's important to keep in mind that if your compensation, perks and benefits (like flexible work options) don't match up to competitors, ideal candidates in today's market have the ability to choose to work elsewhere.
That said, by creating ways to stand out and showcase your EVP and employer brand at each stage of the candidate journey as outlined above, you will be one step closer to securing the top talent your organisation needs.
Post by Patrick Bardach