Mental health for employees remains top of mind in the wake of the COVID-19 pandemic, which significantly contributed to deteriorating employee mental health around the globe, bringing new awareness to the importance of employee wellbeing.  Globally, the overall number of mental disorder cases rose dramatically in 2020, with an additional 53.2 million cases of anxiety and 76.2 million cases of major depressive disorders, as reported by the Institute for Health Metrics and Evaluation (IHME).  Many of the factors that led to this dramatic increase at the height of the pandemic remain—childcare and other caretaking responsibilities, financial difficulties, economic uncertainty and unemployment, to name a few.  
"These are stressful times. Half of Americans say their mental health has been affected by the pandemic. When you add racial injustices and a recession into the equation, a mental health crisis is imminent."

Stephen Etkind, telemedicine provider with First Stop Health
Forbes noted that nearly six times as many employers have reported increased mental health issues among employees since the pandemic began. Clearly, this growing problem is one that employers can't afford to ignore.
Staggering Statistics
Mind/body health company All Points North conducted a survey of 1,000 individuals. They found that, since the onset of the pandemic, 36% of respondents reported experiencing more anxiety, 32% were suffering more panic attacks and 27% reported greater depression—with more than 30% saying that they regularly battled stress and anxiety. Similarly, a report from Indeed found that 52% of all workers were feeling burned out, up more than 9% from a pre-COVID survey. According to the 2022 State of Workplace Mental Health report by Lyra Health, working parents and other caregivers are more likely to face mental health challenges; nearly 90% of caregivers surveyed said they had experienced at least one mental health challenge in the last year and were more likely to experience worsening mental health. Moreover, Mental Health America estimates that depression costs the U.S. $51 billion in absenteeism and lost productivity alone, and Gallup data backs up this theory, finding that burned-out employees were 63% more likely to take a sick day and more than twice as likely to be actively looking for a different job.
However, just as employee mental health is not a new concern, it's also not one that will vanish anytime soon. As such, it's essential for employers to recognise and prioritise the psychological safety of their employees, just as they protect employees' physical safety. But, how do employers prioritise mental health in order to retain employees and give themselves a competitive advantage? Let's start by taking a closer look at worker expectations. 
What Workers Want: How to Better Support Mental Health at Work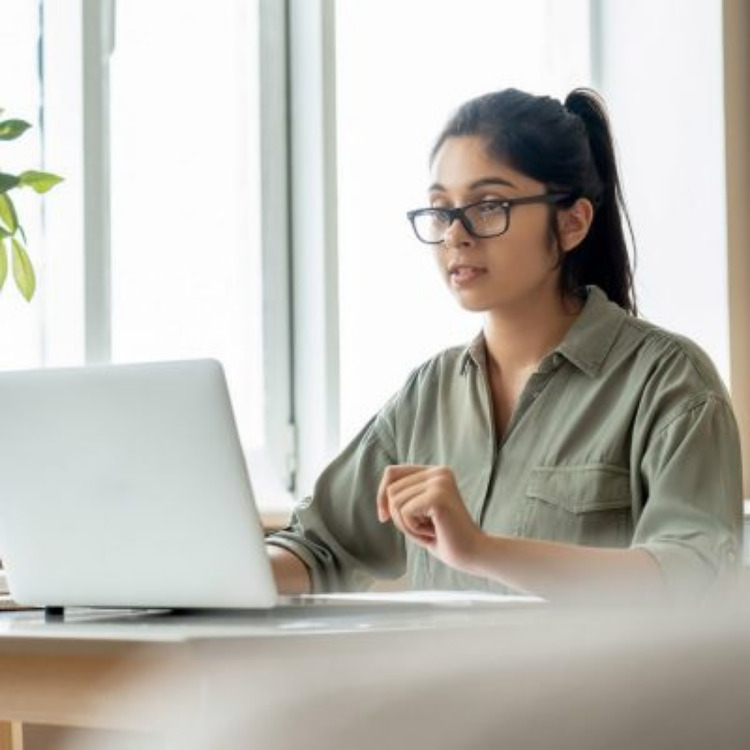 The pandemic shined a light on previously unexamined areas of peoples' lives—causing many to shift their priorities, rethink their work/life balance and reevaluate what really matters. And, these moments of clarity are unlikely to be forgotten anytime soon. Workers want a change in their working lives and are prepared to leave their jobs if they don't feel support for their mental health at work.   
 
For instance, according to a FlexJobs survey, 56% of workers listed flexibility in their workday as the top way that their employer could better support them. In fact, remote work is considered the most important element to compensation and benefit packages, ranked only behind salary. Encouraging time off and offering mental health days were tied for second at 43%, and 28% said increased PTO and better health insurance were needed. Evidently, adopting a remote or hybrid work model could go far in many organisations, although that may not always be realistic depending on the role or industry. Fortunately, there are other ways that employers can ensure employee wellbeing. 
Actionable Ways to Prioritise Mental Health for Employees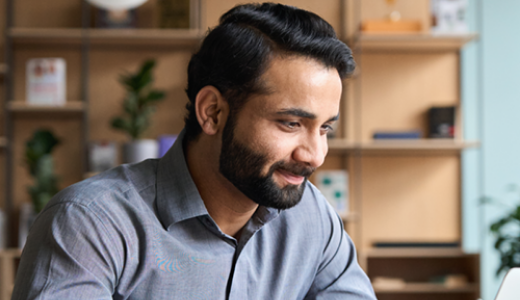 The problem is clear: Employees are suffering mentally, emotionally, psychologically and even physically. So, to effectively prioritize the mental health of employees, it must be woven into the fabric of a company's culture. The following are a few actionable ways you can do so.
Effective Leadership and Mental Health at Work
As with any meaningful cultural change, leader buy-in is essential—and mental health prioritisation in the workplace starts at the top. By demonstrating awareness, compassion and openness toward mental health, leaders can reduce employee concerns of being perceived as weak or vulnerable if they come forward with an issue. And, the most successful leaders know that leading by what they do is far more effective than what they say.
In an article on post-pandemic mental health predictions from Forbes, Adam Weber, SVP of community at 15Five, said,
"If executives want their employees to prioritise their mental health, they need to be doing the same in a very visible way. It's one thing to encourage people to take time off for therapy or a mental health day, but most leaders have yet to take the next step of doing that themselves in a transparent way."

Adam Weber, SVP of community at 15Five
Leaders should also regularly and actively listen to their employees; having open and honest conversations with employees about what matters to them and how they're feeling mentally and emotionally is critically important. For example, in a study with Qualtrics and SAP, Harvard Business Review found that nearly 40% of global employees said no one at their company had asked them how they were doing. Conversely, ensure that your leaders are creating a safe space during one-on-one meetings with their staff to bring forward any worries, anxieties, struggles and concerns.
In the People Managers' Guide to Mental Health, UK-based mental health charity Mind and international champion for better work CIPD offer the following suggestions for a management style that promotes employee mental health:
Create realistic deadlines.
Communicate job objectives clearly.
Deal with problems as soon as they arise.
Give employees the right level of responsibility.
Encourage participation from the whole team.
Act as a mediator in conflict situations.
When managers and executives are on board with prioritising mental health, the groundwork is laid for a culture that acknowledges and protects all aspects of employee wellbeing.
Recognise the Signs of Mental Illness in the Workplace
Once top-down buy-in is achieved regarding the importance of employee mental wellbeing, it's important for employers to understand and be able to spot the early signs of mental health issues in the workplace—and know how to respond. While employers should not give advice about a mental health problem (as they're rarely qualified to do so), identifying warning signs and responding appropriately can help prevent issues from escalating. This awareness is also a critical component of a culture that prioritises the mental wellbeing of its employees.

Early indicators of a potential mental health struggle may include:
A sudden change in the employee's work habits
A dramatic difference in an employee's personality
An increase in absences or arriving late to work
A sudden inability to control extreme emotions
Social withdrawal
If you notice any of these red flags, or if an employee approaches you with concerns regarding their mental health, be sure to approach the topic carefully and with respect. Make them comfortable by showing empathy and compassion, and reassure them that there is no judgement or risk to their professional reputation.
Organization-Wide Training
Beyond identifying the warning signs of mental health concerns, employers must also equip employees at all levels of the organisation to manage issues as they arise. In a recent global managers' survey from Yahoo, less than one-third of managers said they felt equipped to handle the mental health needs of their team and 80% of managers worried about using the wrong language when addressing sensitive topics like mental health.
Additionally, some individuals may feel more comfortable bringing forward a concern to a peer, as opposed to their leader. For this reason, it's critical to educate all employees on the best way to manage these situations. Plus, the right training can help bridge the gap between mental health awareness and effectively meeting the mental health needs of the workforce. Investing in mental health training for all levels of the organizsation will pay dividends in employee wellbeing and retention. Formal learning programs can also help substantially move the needle by debunking myths, reducing stigma, and building skills to appropriately and effectively manage concerns.
If you don't have the budget to invest in training, mental health employee resource groups (MHERGs) are a low-cost way to build a culture that prioritises employee wellbeing. Regardless of the segment of your employee population that they represent, ERGs provide employees with the unique support that only those with shared experiences can provide.
According to Bernie Wong, manager of research and design at Mind Share Partners, MHERGs are "an effective resource that reduces mental health-related stigma through an evidence-based model of social contact, peer support and education." Further, Wong believes that MHERGs should be open to the general employee population and that participation should be encouraged for all employees—regardless of their mental health needs—so that belonging to the group doesn't "out" someone as having a mental health issue. This also ensures that membership doesn't violate employee privacy rights.
At PeopleScout, our Healthy Minds Collective is an ERG that "inspires individuals to enrich their mental health and wellbeing by enhancing the mind, body and spirit connection." Additionally, our team in the Europe/Middle East/Asia region (EMEA) also created a group called "Here For You." This team of volunteers received the training and certification* required to serve as "Mental Health Responders" to provide employees with a confidential channel for reporting mental health concerns and share valuable resources with employees.
Even if employees choose not to participate, simply making employees aware of ERGs such as these and openly communicating about group activities and discussions can go a long way in normalising mental health in the workplace, which helps foster a culture of inclusivity and emotional wellbeing.
* Level 2 Award in Mental Health: Workplace Responder qualification from St. John Ambulance service
Employee Assistance Programs
In addition to employee resources and training, comprehensive health benefits that include mental health services are quickly becoming a requirement, not a perk, according to Corporate Wellness Magazine. These benefits (or lack thereof) are influencing employees' decisions about staying in their current job versus looking for a new one. For instance, in Lyra Health's 2022 State of the Workforce Mental Health, it was reported that 84% of employees surveyed indicated that it was important that a prospective employer offer "robust and comprehensive mental health benefits," with 29% saying it was "very important" and 55% saying it was "somewhat important."
During COVID-19, many companies added or expanded their Employee Assistance Programs (EAPs) to help employees cope with the added stress, uncertainty, personal loss and safety concerns associated with the pandemic. However, as we've learned, heightened mental health issues aren't dissipating anytime soon. Therefore, providing employees with access to quality, convenient and affordable mental health care is more important than ever.
Encouragingly, many employers are catching on to the need for comprehensive health benefits to attract and retain employees, as well as improve employee satisfaction and experience. As an example, Kara Hoogensen, senior vice president of specialty benefits at Principal Financial Group, said EAPs, telehealth and mental health programs were among the top benefits that employers planned to increase in 2022.
Employers across the globe are recognising the importance of supporting and protecting the mental health of their employees as a vital component to the future success of their business. However, although we saw a rise in conversations around mental health during COVID-19, the stigma still remains. Therefore, above all else, practice normalising conversations about mental health and creating a safe space to raise and address issues. Additionally, encourage employees and managers to openly use the term "mental health" and integrate associated language into corporate training, company newsletters, meeting agendas, and more to make it clear that your workplace acknowledges and prioritises mental wellbeing. Finally, practice self-care at all levels of the organisation—in a visible way—to assure employees that they can and should do the same.