As more people across the U.S. began to recognise the systemic racism that many Black, Indigenous and people of color (BIPOC) were already facing, the injustices became a catalyst that sparked conversations around the world. Meanwhile, many organisations have heard the call to action and want to do their part in showing support to their BIPOC employees. So, how can organisations help drive effective change around race in the workplace? Simple: Encourage employees to partake in open, honest and respectful dialogue with their colleagues.
Well, maybe not so simple. While now is not the time to be silent, it's also not the time to have unchecked and uninformed discourse on such a sensitive topic. So, to ensure everyone involved feels respected, heard and understood, organisations should create safe spaces where employees can listen, learn and have important dialogues with their coworkers, leaders and team members.
Engaging employees in conversations regarding race in the workplace can be challenging; while some people might feel hesitant to speak on a topic they may not know much about, others might be reluctant to share the injustices they've experienced firsthand. That's why we put together these tips for how to effectively reflect on racism through open dialogue; we encourage you to share them with employees across your organisation.
Before You Talk
Take Ownership
The first step in fixing the problem is acknowledging that there is one – and that you might be contributing to it. Recognise the implicit biases that contribute to racism and consider how you can unlearn them. As you learn, grow and begin your work toward becoming a better ally, leverage resources that can help guide you along the way.
Educate Yourself
Understand that educating yourself is no one's responsibility but your own. Likewise, before opening the dialogue with your BIPOC colleagues, it's important to have some background knowledge on the issue. For instance, avoid putting your BIPOC colleagues in a position in which they feel as though they are the "teachers" on racial disparities; instead, be proactive in your own learning about diversity, inclusion and social injustices. Coming to the conversation with a basic understanding of the detrimental effect of the racial inequalities that BIPOC face will benefit you, your BIPOC peers and the effectiveness of the discussion as a whole.
Here are some resources to help get you started: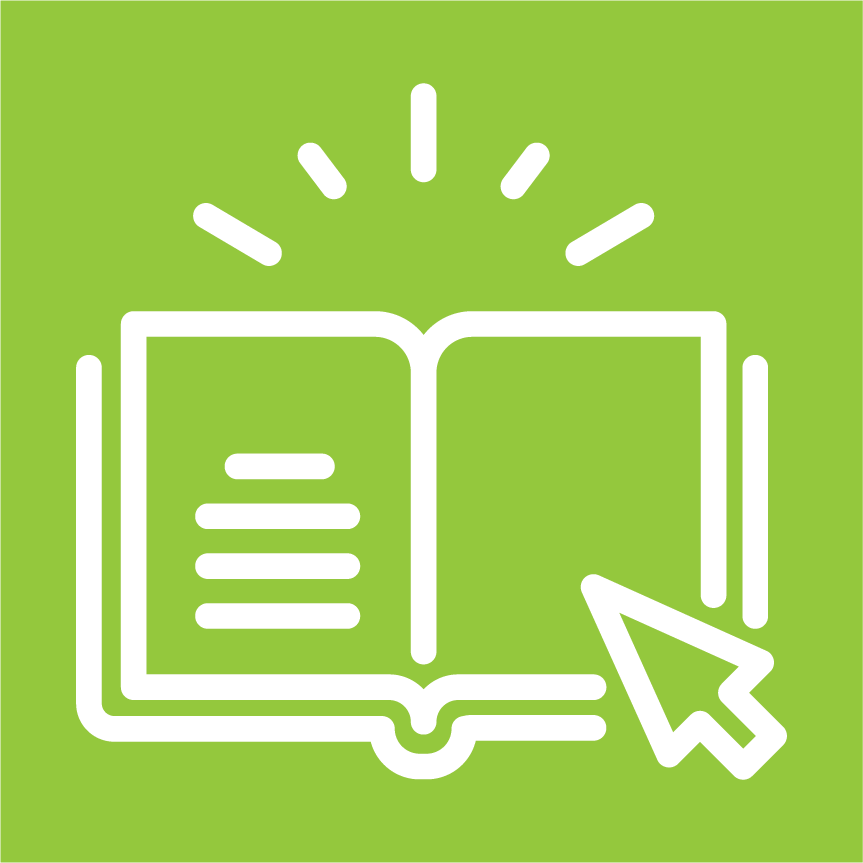 During the Open Dialogue
If discussing race in the workplace is new for your organisation, it may be helpful to host conversations in a moderated environment. Bringing in speakers with a background in racial justice work or designating a moderator to lead the discussion will alleviate any pressure your employees may feel about jumping straight to a one-on-one conversation. During a moderated dialogue, encourage your employees to:
Acknowledge Vulnerability
Conversations around race in the workplace are difficult. To acknowledge the difficulty and vulnerability required for a discussion on such a sensitive topic, it can be helpful to validate what one another is feeling – whether it's grief, anger, confusion, discomfort or otherwise. At the same time, each person should acknowledge that while they are experts on their own individual experiences, no one has all the answers, and that's okay. The purpose of these conversations is to continuously learn and grow.
Step Up by Stepping Back
It's important to take care not to overpower the discussion. Instead, be purposeful in allowing the voices of your BIPOC colleagues to shine. Then, you can learn about their experiences and build a better understanding of their perspectives.
Engage Thoughtfully
As you work to understand one another's viewpoints, don't be afraid to ask genuine questions. By asking questions respectfully and with an open mind, you'll allow your BIPOC peers to answer without fear of being judged. In particular, word your curiosities with compassion so that the other party doesn't feel defensive or uncomfortable when sharing their experiences. Creating a safe space like this will form a strong sense of trust and respect that will go both ways.
Beyond the Conversation
Continue to Check in
Make a habit of checking in with your colleagues regularly to continue the important conversations around race. As a manager, remember to ask about the professional goals of your employees and how you can help them work toward accomplishing them. Similarly, as a peer, help amplify your colleagues' successes – as well as the injustices they've faced – and always keep in mind how you can provide BIPOC peers with opportunities, resources and support.
In addition, check in with yourself. Know that there's always more to learn and more that can be done. While this guide serves as a starting point for the important conversations that need to be had across organisations, it is by no means exhaustive. Therefore, continue to look for ways to educate yourself, learn from others and be part of the change toward equality for all.
Organisational Support in Practice
How can organisations facilitate intentional dialogue? Here are some of the ways we at PeopleScout and the broader TrueBlue organisation are encouraging thoughtful discourse on race in the workplace: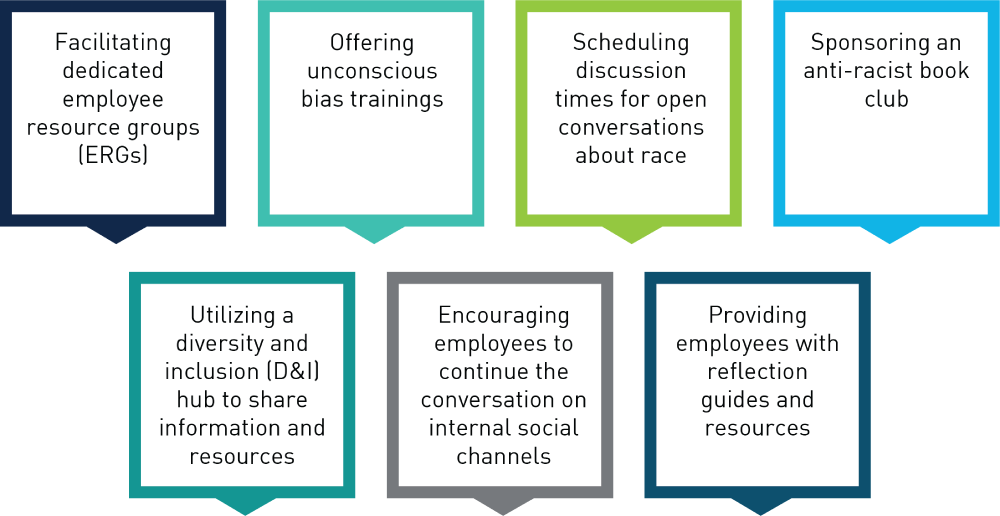 Respectful Conversation Starters
Starting the conversation around race in the workplace can be challenging and it's important to practice cultural sensitivity as you begin discussions. It's also essential to remember that, even in designated group or one-on-one conversations about race, not everyone will feel comfortable answering certain questions. So, make sure you give your peers a chance to come to you willing to talk – and don't be offended if they're hesitant. Here are some open-ended questions that respectfully inquire about cultural differences to help get you started:
What's your favorite part about your racial or ethnic identity?
Would you mind explaining a little more about why you feel that way? I've never thought about it that way before.
How often do you think about your racial or ethnic identity?
Have you ever felt you were treated unfairly because of your racial or ethnic identity? How so?
How has your racial or ethnic identity affected your personal life? What about your professional life?
Can you recall a positive experience around your racial or ethnic identity? A negative one?
Do you find value in forming relationships with people of different racial or ethnic identities? What can you learn from one another?
Have you ever felt left out of groups with people of different racial or ethnic identities than your own? How did this affect you? What could someone have done to make you feel included?
What aspect of your racial or ethnic identity makes you most proud?
What are some ways I can better support you?