There are a host of new and emerging tech disciplines—the metaverse, blockchain, generative AI, cybersecurity and more—that are changing the way we work and the kind of work we do. Many jobs that were previously done by humans are now done by machines. Many new jobs are emerging that require new and changing skill sets and organisations are struggling to find the talent they need to keep up as tech and digital skills gap grows.
According to World Economic Forum, it is estimated that by 2030, "approximately 85 million jobs could go unfilled globally because of a lack of applicants with the skills to take them, which could result in $8.5 trillion (USD) in unrealised annual revenues."
Skills Shortage: Digital Age or Digital Deficiency?
Salesforce's 2022 Global Digital Skills Index surveyed 23,000+ workers across 19 countries and found the global digital skills readiness score is just 33 out of 100. No wonder that 64% of managers don't think their employees are able to keep pace with future skill needs. Furthermore, 70% of employees say they haven't even mastered the skills they need for their jobs today. Plus, a third (36%) of HR leaders say their sourcing strategies are insufficient for finding the skills they need.
As organisations try to reinvent their business models to keep up with change, employers of all stripes—regardless of sector—must prepare their workforce for digital-first employment. By taking a skills-based approach to your talent acquisition strategy, you can move beyond your tired methods to find people with the right skills and competencies regardless of their degree or job history.
Measuring the Tech & Digital Skills Gap
As an HR or TA leader, you're probably asking, "Which digital and tech skills should I prioritise?"
Well, it depends.
To plan for the future, you must know where you are today. Conduct a skills inventory of current employees, regardless of department. Then, run a technology skills gap analysis, looking at what's available now and what you'll need in the future based on your organisational strategy.  
This, combined with external labour market data on the availability of tech and digital skills, you'll be able to understand which critical skills gaps are in place today, what skills are available in the market and what skills you'll have to develop internally.
Only one in four talent analytics teams currently use external market data.
5 Skills-Based Talent Acquisition Strategies for Tech and Digital Talent
Here are five strategies for closing the skills gap for your tech and digital roles.
1. Assess for Adjacent Skills
A crucial part of your skill inventory must be identifying skills adjacent to your critical skills which can be developed to bridge the gap. With the right capability and skills taxonomy in place—both for internal mobility and external hiring—you can tap talent with related skills to fill talent gaps through recruitment and upskilling.
PeopleScout recently facilitated a reskilling project for a leading bank in the UK. We supported an evaluation of their customer service employees in call centres and bank branches to identify hidden skills. We evaluated hundreds of employees, surfacing many with complementary skills who are now involved in a development program to supply software engineering talent in the future.
2. Don't Overlook Candidates with Non-Traditional Backgrounds
Identifying these complementary skill sets has the additional benefit of helping you surface non-traditional internal and external talent pools. These are candidates who possess the skills necessary to perform a role's duties but may never have held a position with a tech or digital specific title. By taking a skill-based approach to tech and digital talent acquisition, you don't limit yourself to a small talent pool with hard-to-find experience. This could also mean relaxing requirements around university degrees. Plus, it's a great way to achieve diversity and social-mobility goals.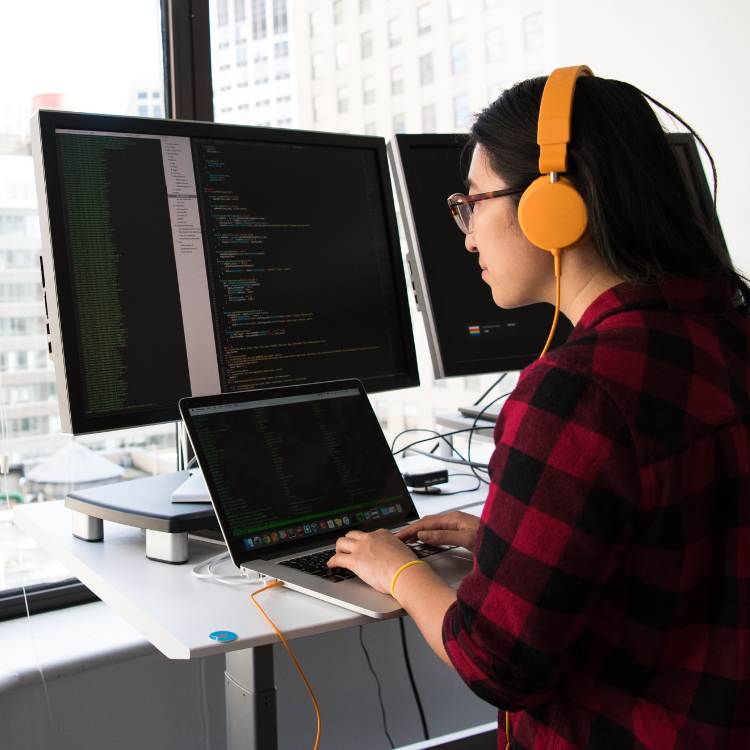 3. Develop Upskilling Opportunities
Once you've found talent with adjacent skills, you'll need an upskilling program to get them up-to-speed on their target role and for ongoing development of skills as new technology emerges. Learning and development programs are a great way to support cross-functional talent mobility. Plus, it can act as a big draw for recruitment, as more and more candidates say they value growth opportunities when considering a new job. According to the LinkedIn's Future of Recruiting report, Advancement and Skills Development are in the top five most important priorities for candidates.
4. Embrace Global Expansion
With the explosion of remote work, organisations can widen their talent search beyond their office locations. By shifting your focus to talent location and skill set, rather than your business footprint, you benefit from a more diverse talent pool. Leverage labour market data to find emerging tech hubs where demand is still low. For example, several cities in Latin America have a growing supply of digital skills with moderate salary expectations.
5. Look Outside the IT Department
Technology advancement means departments across the organisation—and across sectors—have become breeding grounds for addressing the IT skills shortage. In fact, according to Gartner, almost 40% of job postings for talent with digital skills come from outside of IT departments. The explosion of FinTech, MarTech and even HRIS means that there's a plethora of digital talent in finance teams, marketing teams and HR teams. So, instead of looking for a data scientist, why not try tapping a financial analyst to get those much-needed analytical skills?
How an RPO Partner Can Help You Secure Tech and Digital Skills
Employers looking to grow their tech and digital workforce can benefit from the services of a recruitment process outsourcing (RPO) provider. Your RPO partner can help you adapt your attraction strategy to resonate with candidates with tech and digital skills, ensuring that you are sourcing talent with the required skills and identifying new ways to target candidates who fit these personas. Plus, an experienced RPO provider can assist you in building your talent pool from within your own organisation, by consulting to develop an internal reskilling program. 
Get five proven strategies to attract, engage and hire the best tech professionals. Download our Recruitment Handbook for Hiring Tech & Digital Talent.