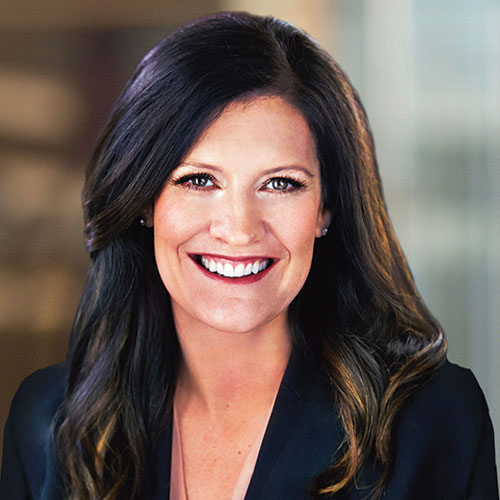 Taryn Owen
PeopleScout President | PeopleReady President Effective December 30, 2019
In her current role, Taryn Owen serves as the President of PeopleScout, an award-winning RPO, MSP, Total Workforce Solutions and talent advisory provider. In her role, she is responsible for PeopleScout's global service delivery and business development strategy. On November 13, 2019, Taryn was named President of TrueBlue's PeopleReady division effective December 30, 2019.
During Taryn's tenure at PeopleScout, she has led the organization through a period of substantial growth, global expansion, multiple acquisitions and the launch of the company's game-changing Affinix talent technology. Affinix won "Most Innovative Enterprise Solution" in the 2019 Recruiting Service Innovation (ReSIs) Awards. In 2018, Affinix won the gold award in the "Best Advance in RPO Technology" category in Brandon Hall Group's Human Capital Management (HCM) Excellence Awards and the HRO Today TekTonic Award in the "Candidate Experience" category.
Under Taryn's leadership, PeopleScout has earned top rankings from NelsonHall and Everest Group. In 2019, PeopleScout was named the No. 1 MSP provider for the third consecutive year, the No. 1 RPO provider in APAC and an Enterprise, EMEA and Healthcare RPO Leader on HRO Today's Baker's Dozen Customer Satisfaction Ratings. In 2018, the company was also named a Leader on HRO Today's Baker's Dozen for Total Workforce Solutions providers.
Taryn has been recognized for her industry leadership with numerous awards, including annual appearances on the Staffing Industry Analysts' (SIA) Staffing 100 and Global Power 150 for Women in Staffing and the HRO Today HR Superstars list. Taryn has received a Gold Stevie Award for Female Executive of the Year, a Gold American Business Award for Executive of the Year, a Silver Stevie Award for Woman of the Year – Business Services and a Women World Award in the Female Executive of the Year – Business Services category. Taryn is a member of the Global Advisory Board for the HRO Today Services and Technology Association and completed the Program for Leadership Development at Harvard Business School where she earned honorary alumni status.
Previous Page
Next Page